Crocodiles and ducks guarding Michuki Park, says Badi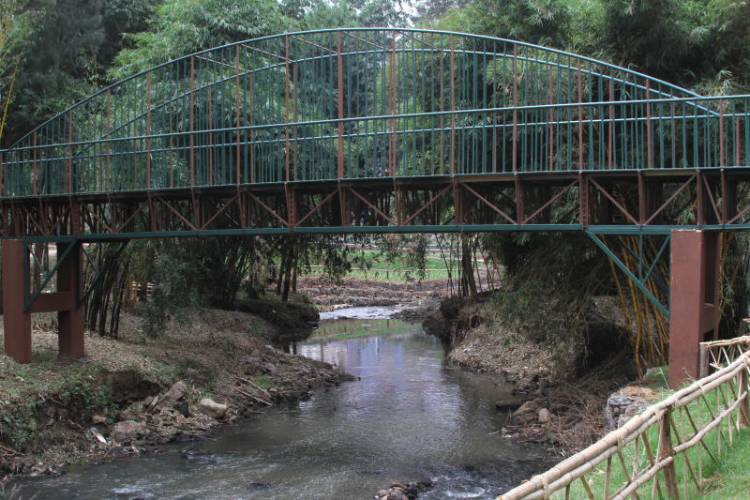 Some crocodiles that were spotted in a section of Nairobi between Museum Hill and Globe Cinema Roundabout are there to guard the recently rehabilitated Michuki Park. Nairobi Metropolitan Services boss Mohammed Badi said the reptiles have been identified as guardians of the Nairobi river.
"If you are lucky, you will spot ducks swimming in clean Nairobi river. Perhaps you can also see crocodiles. The rehabilitation is being done in collaboration with Ministry of Environment and Kenya Forest Services," said Badi.
Apart from Michuki Park, there are ongoing works at Jeevanjee Gardens, Uhuru Park and City Park. Also going on is rehabilitation and beautification of streets.
The reptiles and the birds, according to City Principal Chief Julius Wanjau, were first spotted basking in October 2019 following heavy rains. The administrator said he was not sure whether or not the reptiles came with the floods or someone is rearing them.
In 2009, then Environment minister the late John Michuki spearheaded rehabilitation of the park by presiding over a cleaning and tree planting exercise to redeem the Nairobi river.
Michuki promised to have the river cleaned up, promising to swim in it and that it would be inhabited by fish again.
Michuki's efforts earned him recognition by the United Nations Environmental Programme in Basel, Switzerland, during a UNEP convention on the control of the movement of toxic waste.