Terminally ill Kamiti inmate: I am being denied life-saving drugs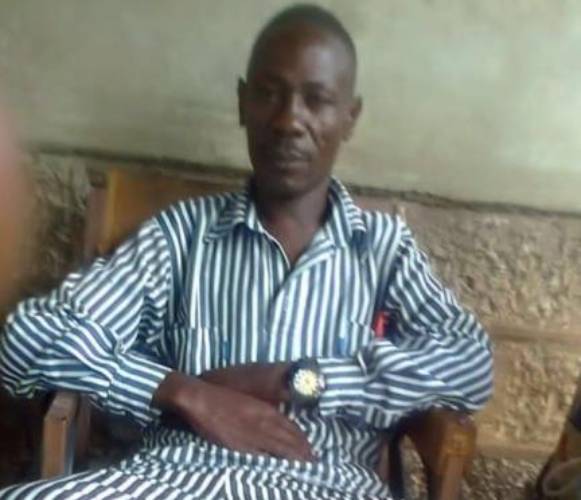 A 50-year-old terminally ill convict, who has been in prison for the last 17 years, has accused the government of denying him medical care, despite obtaining court orders to facilitate his treatment.
Peter Njeru Kinyua, who is serving a sentence at Kamiti Main Prison after he was charged robbery with violence on March 3, 2004 by a court in Embu, says he has been denied life-saving drugs and specialised treatment at Kenyatta National Hospital.
However, Kinyua's appeal records show that he was convicted and sentenced for the capital offence in 2009 in a matter that he appealed at Embu High Court under criminal appeal number 9 of 2013 that was dismissed.
In a judgement delivered on December 11, 2018, Justice Florence Muchemi set aside the death sentence imposed by the trial magistrate and substituted it with a 25-year imprisonment to run from January 28, 2009, which was the date of conviction.
But for the better part of his life in jail, Kinyua claims that his right to accessing medication has been violated. He is now seeking assistance even though he had filed a petition challenging the officers in charge of the prions over what he termed as a violation of his right. Kinyua said after the trial, he was sent to Nyeri Prison and later transferred to Kamiti Main Prison where he alleges he discovered that he was unwell.
"It was at Kamiti that I tested positive for a sexually transmitted disease and had developed a growth on one side of my back. Before then, I was involved in a road accident while aboard prison's van, leaving me with back problems," he said.
He said after being denied access to medication at the facility, he filed several petitions up to 2017, citing violation of right to access to crucial drugs.
"I'm a prisoner serving a life sentence at Kamiti Main Prison, in respect of aforementioned that my life is in danger regarding after the prison failed to treat me and escort me to the hospital in line with court orders," Kinyua said in a sworn affidavit in support of a petition against then Prison's Commissioner General, Henry Kisingu.
A senior officer at Kamiti Prison told The Nairobian that he was aware of the case, but said Kinyua's complaints had been addressed.
"The man has not been with us since 2019. In fact, he is a dangerous person who at some point was complaining that his status was revealed. He has been raising several cases even to the office of the Attorney General," said the officer.