Frostbite: Nyeri deputy governor sues boss over Sh15 million salary arrears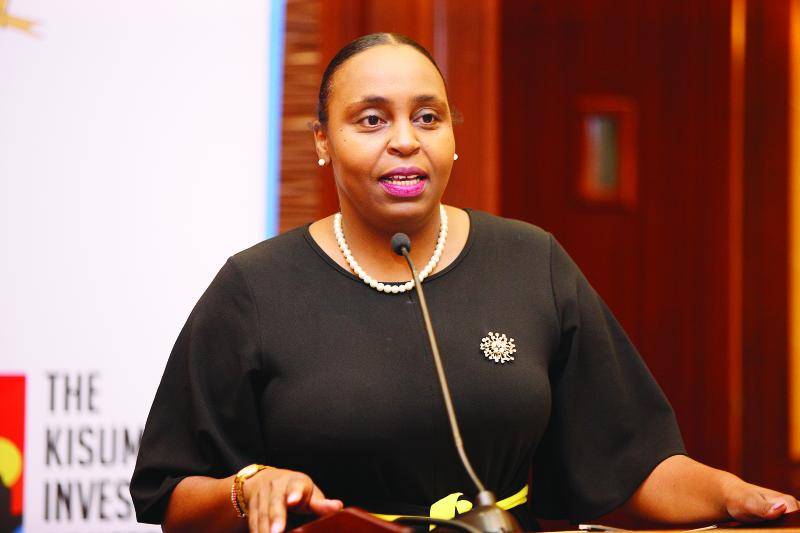 The frosty relationship between Nyeri Governor Mutahi Kahiga and his Deputy Caroline Karugu has been escalated after she sued the county boss for withholding her salary since November 2019.
In her application dated September 2, the DG claims she has not been paid her salary amounting to Sh685,250 per month since 2019 or approximately Sh15 million.
Ms Karugu claims that she has been blocked from using her office since November 2019 and has, as a result been compelled to use her own resources to fuel her official county government vehicle.
"I have preserved to the point I cannot do so anymore," she says in the petition.
She also claims to have been denied periodical phone allowance and entertainment allowance, which was last paid in November 2018 and that she spends Sh15,000 monthly from her pocket to procure personal security services yet she is entitled to bodyguards by virtue of her office.
She adds that she is not invited for cabinet meetings anymore and has not received her House Allowance since November 2019.
Justice Nduma Nderi sitting in Nairobi certified the application as urgent and asked Karugu to serve Governor Kahiga and county secretary Ben Gachichio. Judge Nderi also directed the matter be mentioned on November 16.
Karugu said the two respondents violated the constitution and were discriminating against her solely based on her gender and social origin. She accuses Gachichio and Kahiga of stripping her off all her support staff at the deputy governor's office in order to cripple her politically and stripping her of dignity and subjecting her to social ridicule.
But in response to her demand letter, the Gachichio stated: "Your prolonged absence from office due to presumably other engagements has caused consistent public complaints against the executive on citizens' inability to meet you in your office for a public matter of general public importance," he noted.
He stated that Karugu's staff had been rendered idle and underutilized yet the county wage bill was a big problem is in contrast to the consistent need for more staff in other executive roles.
"These officers are subject to performance measures consistent with the general county public service board. My office has no records of any performance targets, appraisals reports from your personal assistant," the letter read.