Tattoos and body piercings are sinful and evil, warns man of God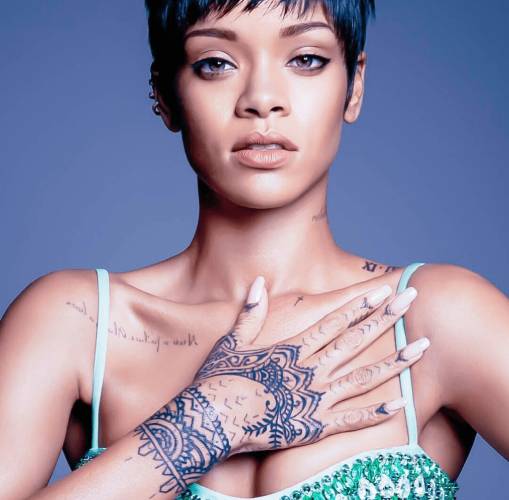 Body piercing did not start the other day as the Turkana of Kenya had long pierced the lower lip with an insertion of a small aluminum ornament or an ornament made out of wood.
Dinka men of South Sudan scar their faces with three parallel lines across the forehead in a rugged display of courage to the tribe. The marking is common as initiation pattern to adulthood besides being marks of identity and beauty.
The Nuers of Sudan undertake among males six parallel horizontal lines, which are cut across the forehead, commonly with a dip in the lines above the nose.
Loboikaal William Eloto, a filmmaker in Turkana says the smaller gauge piercings in metal and wood are an expression of beauty.
Eloto explains that, "Body tattooing in Turkana is for beauty and medicinal purposes, those who have the tattoos and piercing in the lower lip are never discriminated. It is taken like how women pierce and put earring in their ears for beauty and those who still practice it are the tribal Turkana people."
Even as all these unfolds, men of God are not happy with your tattoos and body piercings. That's the Gospel truth. Bishop Morris Mwarandu of Lord's Gathering Centre, Nairobi says both are signs that end time prophecies are unfolding.
"This 'digital' generation is lost. You will find even some men of cloth with piercings and tattoos. Before it was something common among military guys and criminals and when such saved their ways we could not tell them to cut off their tattooed parts of the body or go for surgery but the thrill I see with the new generation indicates these are the last days" says Mwarandu.
In the book of Leviticus 19:28 in the Old Testament, Israelites were commanded not to cut their bodies for the dead or put tattoo on their bodies. Mwarandu says though some may argue that the New Testament in the books of (Galatians 3:23-25, Romans 10:4 and Ephesians 2:15) appear to get rid of the Old Testament's laws, they should not be quick to celebrate and turn their bodies with all manner of incisions and drawings.
For instance Ephesians read; "By abolishing in His flesh the law of commandments and decrees. He did this to create in Himself one new man out of the two, thus making peace".
But Mwarandu says "God put a nolle prosequi on the Old Testament but in the new one we are led by the Holy Spirit. Our bodies are temples of God and one can't be such with sketching and piercings on their body. It is a sin and evil."