Man denies threatening to rape and kill female neighbour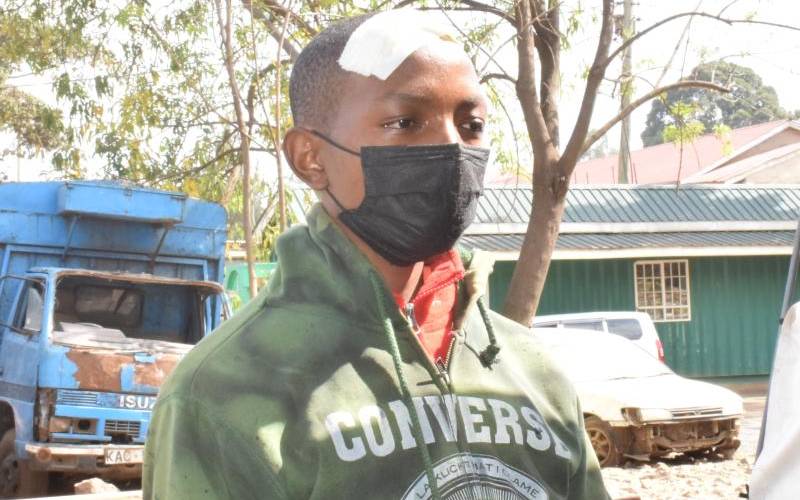 A man accused of threatening to rape and kill a neighbour has denied the charges after initially pleading guilty.
Thomas Mungai was accused of telling the victim "wewe mama nitakuua" before demanding to have sex with her at her house in Dangoretti, Nairobi.
Armed with a screwdriver, a nail and a cobbler's needle, Mungai is said to have gained entry into the woman's compound by squeezing himself through rickety iron sheet fence. When the woman asked him what he wanted, he reportedly issued death threats as he tried to get to the woman.
The 37-year-old woman dashed to her house and locked herself inside. She called her husband and a neighbor who came and found Mungai in the compound. Mungai is said to have climbed on the roof of his mother's house when a crowd started milling around the scene, asking him what he wanted.

He was pulled down but he started hurling stones at his mother who was talking to the woman and her husband.
Mungai was escorted by the public to a nearby police post where he reportedly started a fight with cops, which left him injured on the head. His mother was called in to take him to hospital in the company of police officers. He had bandages on his head when he appeared in court.
He admitted the charge before principal magistrate Sharon Maroro of Kibera law courts but denied after the charge was read out to him a second time.
Mungai appeared undecided on whether to admit or deny the charge. He later pleaded not guilty.
He was released on a Sh100,000 bond or an alternative cash bail of Sh50,000.