Security expert: Creeping on your spouse, lover not worth it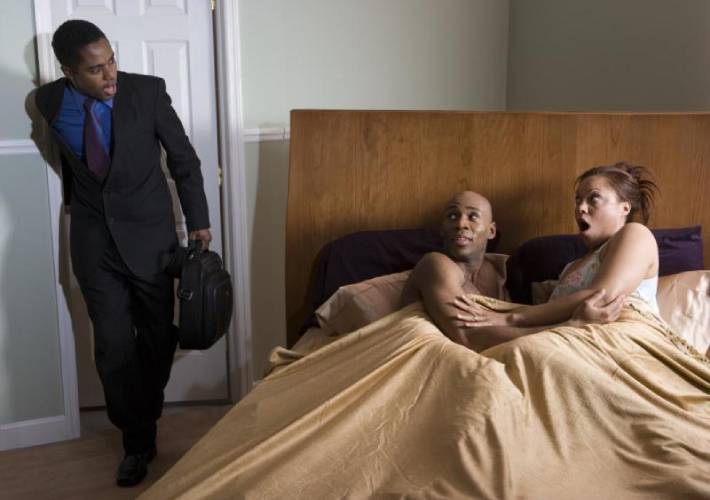 Security consultant Richard Tutah believes many crimes of passion occur when people intending to surprise their lovers or spouses end up getting surprised instead.
The former cop explains that in the old days, most men never sneaked into their homes, but would instead sing or make noise right from the gate to alert 'strangers' who might be in their houses to take cover. Would it make sense today to alert lovers or spouses that we are visiting? Tutah says no.
"The 'victimology theory' explains the relationship between an offender and a victim. Remember, for you to become a victim, you will have contributed to becoming one. Advanced spying technology means a suspicious lover or spouse could be having real time intelligence about everything that goes on in your house," he says.
Security expert George Msamali, on the other hand, argues that the question of informing lovers or spouses of intended visits is rarely the issue.
"Save for a few spontaneous cases, most of these cases are pre-planned, especially when a man is tipped off that infidelity is being committed in his own bed. Why else would a man creep into his own home at 3am?"Musamali poses.
Criminal lawyer Cliff Ombeta advises spouses to 'walk' if they suspect their partners are unfaithful instead of planning surprises to catch them in the act and make them change.
"Most of these crimes happen at the spur of the moment due to temporary insanity. You can be maimed, killed or end up wasting your life in jail for killing someone," warns Ombeta.
Historian Peter Chemasuet argues that among the Kalenjin, men were taught never to kill anyone even if caught them red-handed with their wives.
"Such cases were taken to elders. Further, men were supposed to announce their presence when arriving in the compound by whistling or clearing their throats. Unfortunately, such things are not taught these days," he explains
But Eddie Owino Odero, a pastor at Deliverance Church in Homabay, says there is nothing wrong with informing your spouse that you are coming home.
"If your spouse is faithful, he or she is faithful. It does not matter whether you call to say you are coming home. But when it reaches a point where you have to call your spouse to them you are on your way, then it means that there is mistrust in that marriage.
But Wachira Wa Kiago, chairman Kikuyu Council of Elders, argues that when a man finds his wife with another man in his house the woman is to blame because she is the one who allowed it to happen.
"Men should not give notice when coming home because they have the freedom to get home anytime they want. No woman should dictate what time a man should get home, it's unacceptable," says the old man, adding that among the Kikuyu, if a man felt that he would like someone else to sleep with one of his wives he would choose his close friend or look for someone to watch over his home so that other men do not feast on his wives if he was going to be away for a while.
Beverly Nicole, a sociologist, says the home is jointly owned home and one does not, therefore, need to give notice when going to their home.
"We all have the freedom of choice. When relationships no longer satisfy our need to be in them, we should learn to embrace alternatives such a walking away," she says.
— Kelvin Kamau