Senator Cleophas Malala mourns dedicated, resourceful PA who died in road accident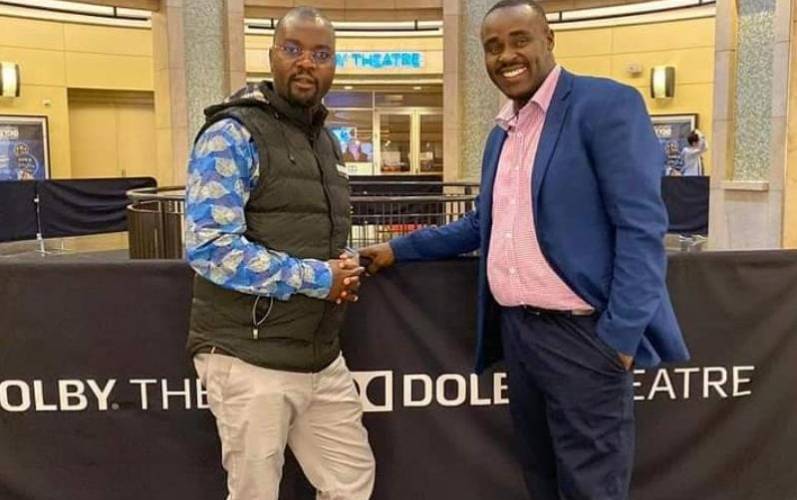 Kakamega Senator Cleophas Malala is mourning the death of his Personal Assistant. Abel Timona Kachu passed on, on Friday 25, in a road crash along Nairobi - Nakuru highway near Greensteads Academy. Nakuru East OCS Elena Kabukuru confirmed the death and said six people perished when a trailer collided with a North Rift shuttle nissan.
Until his death, Kachu was PA and senior reseacher to Kakamega Senator, Cleophas Malala. Prior to this he served as a Programme Manager, Sama All and also Program Officer, HIV/AIDS and behavioural change at Youth Initiative Kenya (Yike).
In a tweet, the Kakamega lawmaker eulogised his PA as dedicated team player and resourceful person to his team. "I have learnt with great shock and sadness the sudden passing on of Mr. Abel Timona Kachu wa' Sisungo to a grisly accident along the Nakuru highway late last evening. Until his demise, the late Kachu has been serving in my office as my Personal Assistant and Senior Researcher," he said. The senator added that the late Kachu ensured he was at his best matters legislation, oversight, resource allocation and representation of Kakamega people.
"Kachu was a friend, loyal to the core and a role model to many. His dedication, generosity and leadership will be greatly missed," he wrote.
Bungoma Governor Wycliffe Wangamati termed him as a long time friend.
"Kachu is a friend I knew well before I joined the world of politics. His joyous demeanour and carefree spirit would endear him to anyone. He has been a life of resilience and great passion for his family and career," he said.
Elsewhere, Kabuchai MP, Majimbo Kalasinga mourned him as a selfless servant.
"You were my confidant and my source of inspiration and motivation. You served diligently without boundaries,"he said.
In March 2021, Abel Kucho had been diagnosed with severe Pneumonia, a cute kidney and liver failure and was hospitalized at Nairobi hospital Intensive Care Unit.
He leaves behind a widow Gloria Toywa and children.