Kakamega High alumni sponsor needy Form One boy previously denied bursary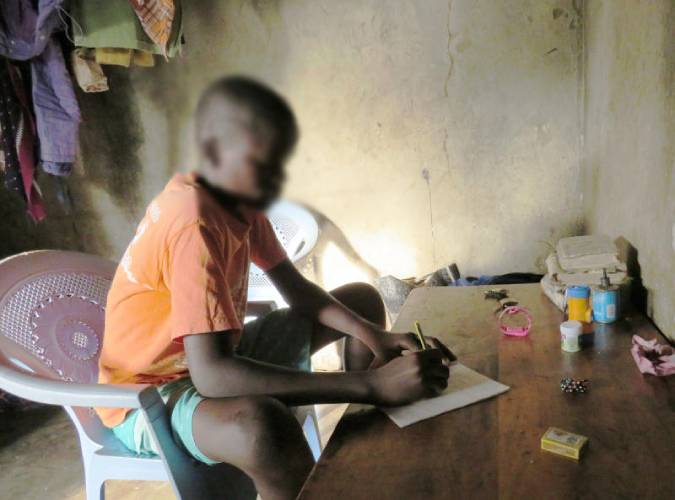 Donvan Oduour Okutoi, the 15 year old boy who was denied bursary by a politician who demanded sex from her mother has joined form one at Kakamega School to chase his dreams of becoming an electric engineer.
This comes after a group of Kakamega School alumni and well-wishers came to the rescue of the boy, previously a pupil at Iteti primary school, where he attained 390 marks in last year's KCPE and became the top student in the school.
A few days after his story was highlighted by The Nairobian, the Kakamega School alumni, a former school inspector in Matungu and other well-wishers joined hands to make sure Okutoi achieves his dream of joining high school.
A jovial Dovan finally joined Kakamega School in Kakamega County, few days after other form one students reported to school. One of the well-wishers visited the boy in their single-roomed house and explained to her mother that he had been instructed to find Dovan and make sure he joined form one.
The group came together with their other friends and raised a total of Sh28,000 which was deposited into the school account .The following morning another Sh3,560 was sent by a well wisher. The money was used for school fees and shopping for the boy.
Anorld George Murunga Wangatia, a former school inspector in Matungu paid Sh53,554 for his first year and further promised to consider paying fees for another year if the boy works hard and passes his exams.