Blogger Robert Alai charged denies grievously injuring Gospel artiste Ringtone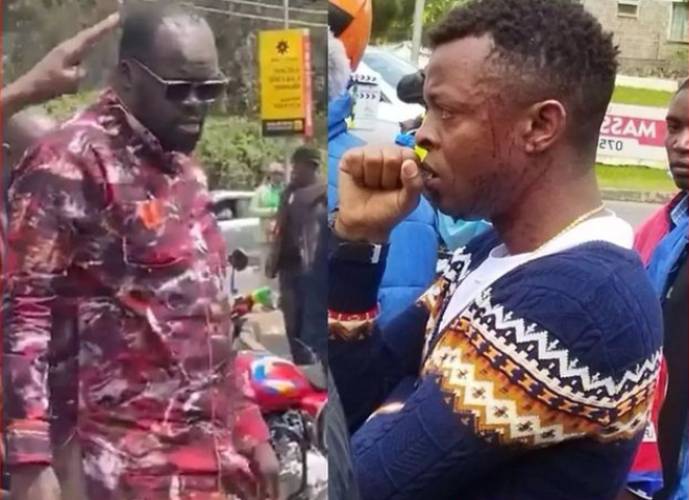 Kenya's renowned blogger Robert Alai Onyango has denied causing grievous harm to Alex Nyachoga Apoko; popularly known as Ringtone.
Appearing before Kibera Senior Principal Magistrate Philip Mutua, the court heard that Alai committed the offense on July 23 along Cotton Road in Kilimani Sub- County. On the second count, Alai is said to have damaged Apoko's Rangerover window; damages valued at Sh416, 524.68.
According to the report presented in court, Apoko and Alai were both driving along Cotton Road. But when they got the greenlight to drive, Alai's Subaru which was ahead of Apoko's did not take off, prompting other motorists to hoot. It is further reported that Alai got out of his car and waved at Apoko before driving off.
But the Subaru driver followed Apoko to the Citizen Kenya roundabout where Alai blocked the controversial gospel artiste and hit his driver's window with a Maasai Rungu.
Apoko who had climbed the bonnet of his motor vehicle to confront Alai, was whisked away from the volatile crime scene by members of the public while police escorted Alai to Kilimani Police Station where he was later released on bond.
Following this incident, Alai was granted a bond of 1million or an alternative cash bail of Sh300,000 pending mention on August 23. He was also cautioned against mentioning the matter on his social media accounts