Somalian presidential aspirant charged in Makadara for fraud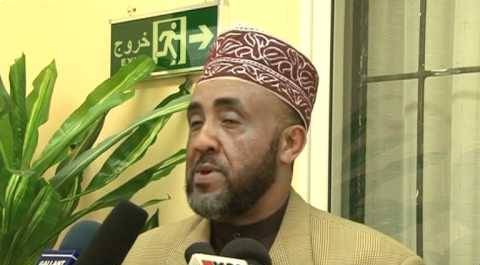 A politician from Somaliland who is aspiring to run for the presidential seat has been charged at Makadara law courts after he allegedly lured a man into purchasing a residential house and thereafter took his Sh, 4 million
Mohamed Yassin Ismael, who is yet to be released, is being held at Pangani police station following a court order. This was after the principal prosecutor Joseph Mburugu objected to his release on bond, terming him a flight risk who was likely to abscond court.
The court, through the investigating officer, heard that Ismael under false pretense told Mohamed Omar Hassan (the accused) that he was in a position to buy him a residential House, thus obtaining the cash from Hassan on February, 6th at Juja Estate Pangani in Starehe Sub County.
Three days earlier, the accused met with two other men at the mosque along Juja Road who informed him that Ismael had a standby letter of credit (SBLC) of 100 million dollars. He hoped to use the money to develop his 10 hectares of land in the Mlolongo area but he did not have the processing fees.
The accused was then later introduced to Ismael and told that he required USD 40,000 as a processing fee for 100 million US dollars. Ismael asked to see the land which was to be developed first before handing over the money.
Ismael was taken to see the land and found a guard manning it, who also confirmed that the land belonged to the accused. Convinced, Ismael went ahead to borrow the money and give it to the accused.
Since then, the accused kept giving false promises on the progress; to a point where Ismael sought help from the elders, a move that proved fruitless.
Ismael reported the matter to Pangani police station on June 16th but denied that charge when he was arraigned before Makadara principal magistrate Merrissa Opondo.
The state counsel urged the court to deny the accused bond pointing out that his character and conduct with his trial proved that he could not be trusted to attend court.
"Even though bond is a constitutional right, the same is not absolute and can be denied if there are compelling reasons." said Mburugu.
This was after the accused failed to attend court for a ruling and a warrant of arrest was issued to that effect.
Additionally, the investigating officer was compelled to write a letter to the Director of the Immigration Department so that a caveat would be placed on his passport after they discovered that the accused also held a Djibouti passport.
The court ordered accused to be remanded pending a determination on, August, 5th.