Maseno beauty helps new dads navigate fatherhood, classwork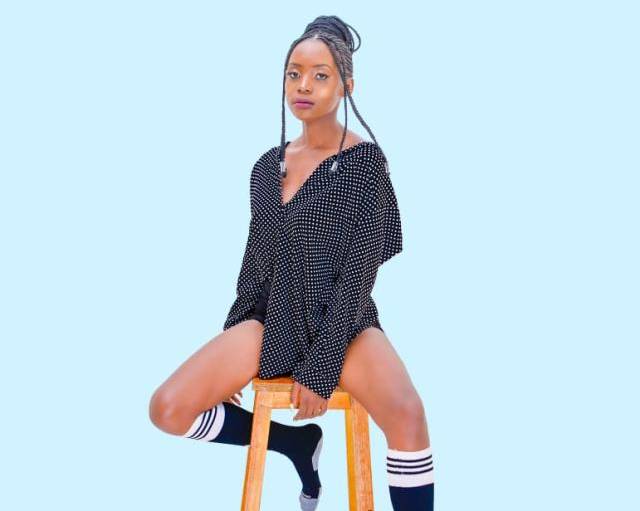 Raising a child is hard. Raising a child as a new parent is harder. But have you tried raising a child as a first-time parent, while juggling campus studies and a side-hustle to raise enough money for diapers and formula milk?
These are the challenges facing student dads across the country, who find themselves in the line of fatherhood while still pursuing their studies.
And while the challenges are sometimes too heavy to bear, one thoughtful comrade has made it her job to help ease the burden her fellow students are facing.
Vellice Atieno, a second-year student at Maseno University, runs a charity group aptly named 'Dainty Hearts', whose sole aim is to provide student parents with mental, financial and material support as they welcome their newborns to the world.
The second-year student pursuing a Bachelor's degree in Education with IT visits students who have children and offers 'any kind of help' they may need.
She says this is a path she chose after witnessing what her friend went through.
"When I was a fresher, I saw one of my male friends who fathered a child and the kind of stigma he faced was brutal. I decided to help by organising visits and food distributions to others like him," Atieno told Campus Vibe. As part of the support, she holds 'venting' sessions where the parents sit and vent out the problems they are facing, and also to brainstorm solutions.
Her group, which targets to support at least 50 male students per semester, was started in 2019.
This notwithstanding, she notes that male students still hide from getting help even though they do not have any other place to get help from.
"We opted for a door-to-door tactic of reaching more of them (male students) because they rarely want to appear in public or be seen that they are seeking assistance," she said.
To pull together funds, the group organizes mini-harambees and donations from friends across campus, and asks them to make time to distribute the items to the students they know could be facing challenges to fend for their young families.
Chris Otieno, a student-parent who was assisted by the team, says they knocked on his door and asked to donate food to his family at a time when the pandemic had hit his finances hard.
"I was stranded not knowing who to face or which door to knock to get help from. The team made me feel loved and cared for," the third year student said.
Atieno says they also help campus mums with moral and financial assistance where needed.