Did angry hawker burn customer's face for refusing his goods?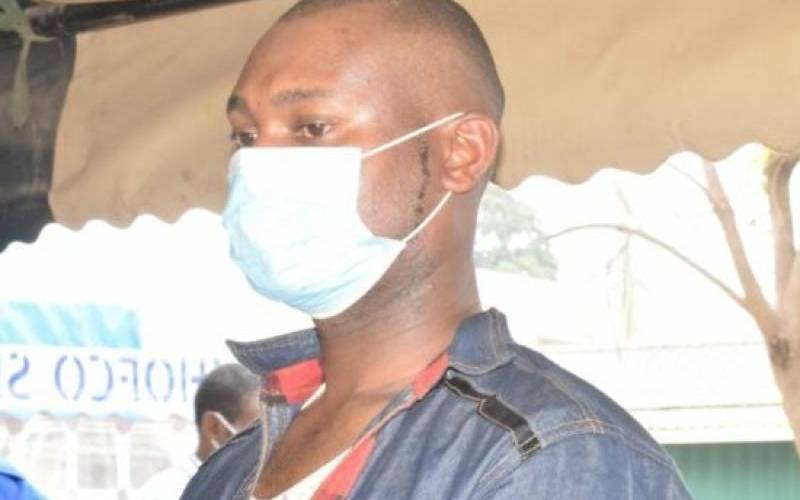 A Nairobi herbal medicine vendor has been charged with causing grievous harm to a customer who refused buy his products. Joel Njeru is accused of scalding Lucas Kamau on the face on July 21 at Kihumbuini market in Kangemi where he sells his herbal products.
That day Kamau (the complainant) was passing by and Njeru tried to entice him to buy his products to no avail. That enraged him.
And just from nowhere, Njeru splashed some substance that burned the complainant on the face and further injured his eye. The complainant was taken to a nearby mission hospital.
Members of the public who were attracted by the incident restrained Njeru after they realised that the complainant was writhing in pain, claiming that Njeru had sprinkled an unknown substance on his face.
Njeru was arrested and taken to Kabete police station for interrogation. He is believed to have committed the offence while in the company of other other said to be working with Njeru and who are still at large.
At the Kibera Law Courts, Njeru denied the charges of burning the complainant.  The state prosecutor urged the court not to release Njeru on bond. The court ordered him remanded at the police station pending further orders.
'Checklist' ya kukagua mpenzi bora
Mapenzi bora ni yale ya kumwonyesha laazizi wako kwamba unamwamini, na hata aendapo kazini unaamini kwamba umpeacho hawezi kukipata kwingine.