I have contemplated suicide: Acid attack leaves teacher totally blind and in pain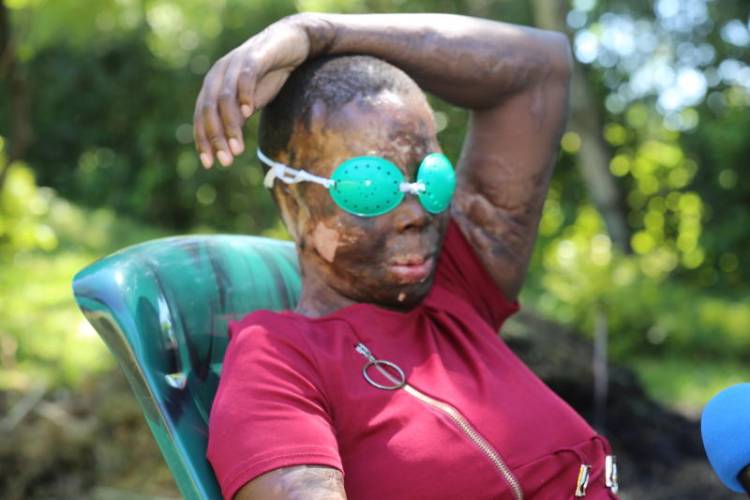 A few years ago, Eunice Akinyi was living a normal life. She was bubbly and full of life. She had a well-paying job as a teacher that sustained her low-key, decent life. She was happy.
However, in May 2018, something happened that changed her life, drastically. As she was leaving school, her alleged ex-lover attacked her with acid, burning her face, hands, and upper torso.
She says it happened so fast and the only thing she remembers is her body full of excruciating pain.
Luckily, she was rushed to Lumakanda Sub-county hospital and later referred to Kakamega County General Hospital for specialised treatment.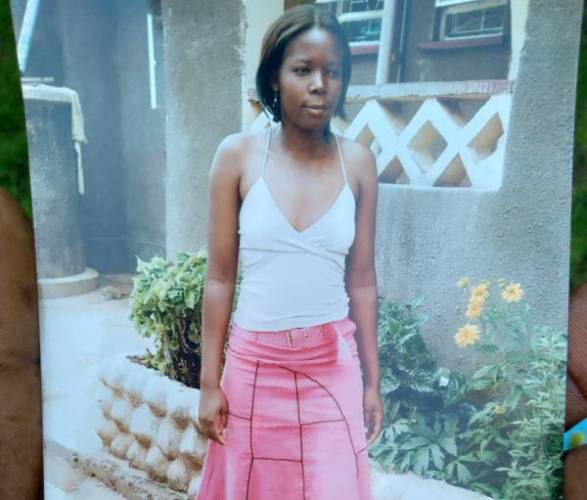 Akinyi sustained 40 percent burns and stayed in the hospital for nine months undergoing skin grafting, but unfortunately, the doctors couldn't save her eyes. She lost her eyesight.

The suspect, Dickson Okwara Adira, was arrested and the case is still in court three years later.
Speaking to The Nairobian, Akinyi, a mother of one, is sad that the matter has been dragged in court, and she wonders if she will ever get justice.
"I have come to terms with what happened and my current situation, but my focus is to go back to class and teach because that is my calling. I also seek justice. I was left blind and the scars are just a painful reminder," she told The Nairobian.
She revealed that her life has changed since her family has exhausted all their savings to cater for her medical bills.
"I sought treatment at Sabatia Eye Hospital in Vihiga County and Tororo Eye hospital in Uganda. My parents have used all their savings, applied for bank loans, and sold family property to cater for my medical bills. It pains me to see them suffer because of me," she said.
Akinyi, who says she met her estranged husband in 2012 and they fell in love.
They later settled down, but she says the marriage was marred with conflict especially after the birth of her son. They parted ways and Akinyi got married to another man.
"When I broke the news of my pregnancy, he told me off and went quiet for three years. It was a torturous journey but I sojourned on and gave birth to a bouncing baby boy. I later settled down with someone else," said Akinyi
Though she has forgiven him, Akinyi says she still gets flashbacks of the attack, and at some point, she was suicidal.
"For the last three years, I have been nursing serious wounds. I was completely disfigured and even contemplated killing myself," she said.
Her father, Thomas Kulundu told The Nairobian that his only wish is for the case to be resolved.
"It is taking too long for justice to be served. We are appealing to the Government to come to help us. So far, we have spent close to a million shillings seeking the best treatment for Akinyi, " he said, adding, "I will take care of my grandson, I call upon well-wishers to help us raise Sh300, 000 needed for my daughter to undergo corrective face surgery," said Kulundu.
For Akinyi, she is appealing for well-wishers to help her raise money to undergo eye corrective surgery and enroll in a college to study braille so that she can go back to teaching.
"I wish Teachers Service Commission (TSC) can give me a job since I am trained. This will help me cater for my eight-year-old son and other expenses."