Relentless rats spur booming poisons business in Eastlands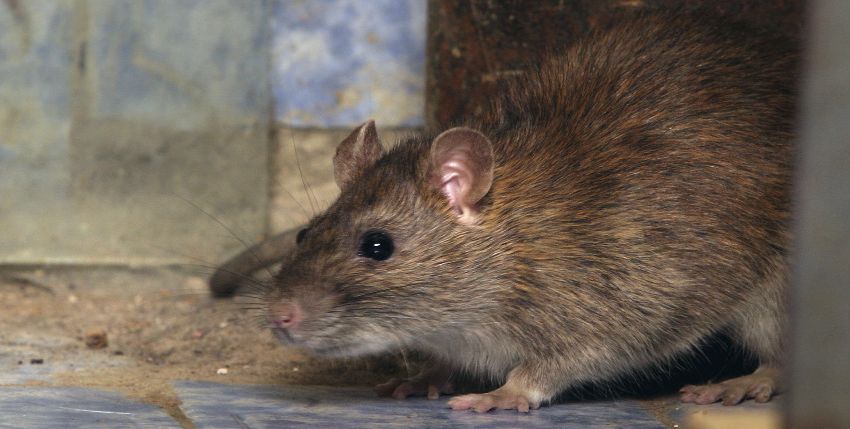 Traders selling of pesticides are doing a roaring business following a rat invasion in parts of Eastlands in Nairobi.
The rats that have become a nuisance to residents in the area with the most affected estates and slums being the low-income concrete jungles of Pipeline, Tassia, Mukuru kwa Njenga, Mathare, Umoja, Kayole, Huruma, Kariobangi, and Dandora among other estates.
Grace Mwanzia is a businesswoman dealing in mali mali at Pipeline estate, who sells among other things chemicals that are used to kill rats.
"The chemicals are selling like hot cake here. I make sure I always have stock," says Mwanzia.
The chemicals, mostly sold in sachets come with comical names such as Red Cat, No Smell, Game Over, Last Supper, and Alshabab to mention a few. Each satchet retails between Sh20 and Sh30.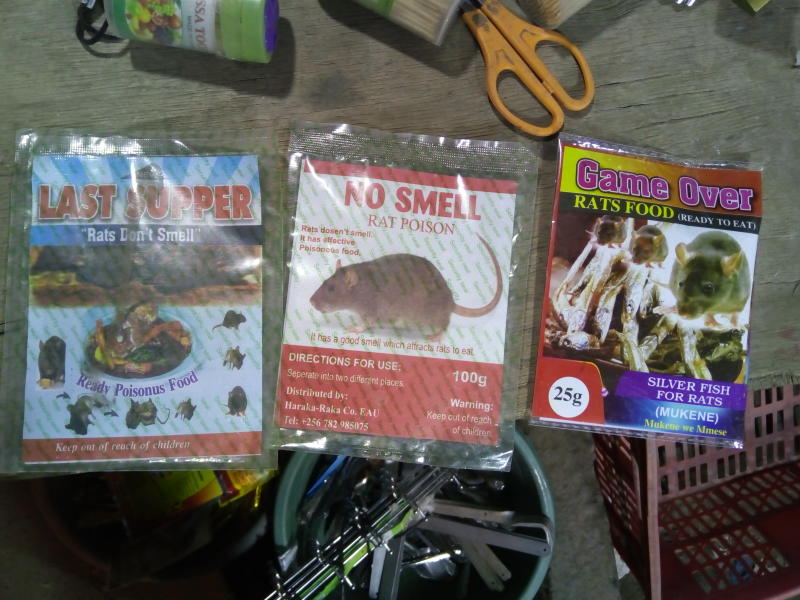 So menacing has the problem become that hawkers have also found a thriving business in selling the chemicals. But even as the increased purchase of chemicals continues, their efficacy has also come into question as fakes have also flooded the market and many residents now feel they are being conned in broad daylight.
Festus Juma, who has been buying the chemicals for two years now without much help is now a disappointed man.
"I have been buying these chemicals for long now but they are just like the same. I feel am being conned. I am now contemplating hiring a chemical company to come and spray my house,'' said Juma, a resident of Pipeline estate in Embakasi South Constituency.
According to John Muchiri, another shop owner and who also sells rodent chemicals in Umoja, they have no prior information on which chemicals work better to eradicate the arts.
''There are currently many chemicals being sold and since we are not experts in this field, we are just forced to tell the customers that the chemicals are working even when some are not. A customer buys and comes next time complaining but there is nothing we can do,'' said Muchiri.
According to residents, the infestation of rats in Eastlands has been brought about by frequent problems of uncollected solid waste.
In the houses, the menacing rats chew on items like clothes, electrical cables, shoes, and leftover food, causing noise as they fight each other. Some walk on roofs and shit everywhere.
''You find that in most of the above mentioned estates, waste disposal is a big problem. There are compost pits that go for days without emptying and this is a big attraction for rats,'' says Francis Wekesa, a Tassia resident.
Nairobi County Chief Executive for Health Hitan Majievdya told The Nairobian, "Since health is a devolved function, it is fair that the Nairobi Metropolitan Services (NMS) should respond."
Larry Wambua, Chief Executive for Environment directed The Nairobian to his Agriculture counterpart Lucia Mulwa. On calling her, she texted us to instead send a message, which she had not responded to by the time of going to press.
We also contacted NMS Chief Officer of Health Professor Ouma Oluga, who did not receive our calls nor respond to our texts by the time of going to the press.