Homa Bay man tells court his family will die of hunger if he is jailed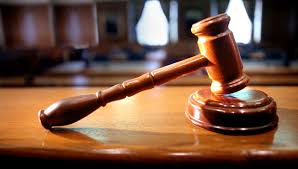 A Homa Bay man, who was found guilty of possessing 50 grammes of bhang and chang'aa, told a court that his family may die of hunger if he is jailed.
Isaac Otieno Oyola was given a jail term of two months or a fine of Sh15,000 over the offence.
Oyola was charged in Homa Bay Court where he was accused of possessing narcotic drugs contrary to Narcotic Drugs and Psychotropic Substances Control Act.
He also faced two counts in the case.
On the first count, the court heard that he was found in possession of 50 grams of bhang with a street value of Sh400 at Kokoko Sub-location in Rangwe Sub-county on June 24, 2021.
On the second count, Oyala was found in possession of 13.5 litres of chang'aa.
Initially, Oyola had denied the charges.
However, Homa Bay Senior Principal Magistrate Thomas Obutu found him guilty of the offences.
This was after he failed to convince the court with evidence.
Obutu awarded him a jail sentence of one month or a fine of Sh5,000 in the first count.
Oyola was also jailed for two months or a fine of Sh10, 000 in the second count.
The jail terms are scheduled to run concurrently.
But the convict pleaded for leniency on grounds that he was the sole breadwinner in his family.
He argued that his wife turned blind five years ago cannot feed the family.
"I appeal to the court to forgive me because I am the breadwinner of my family," Oyola said.
He was given 14 days to appeal.