Security guard who defiled six-year-old girl jailed for 36 years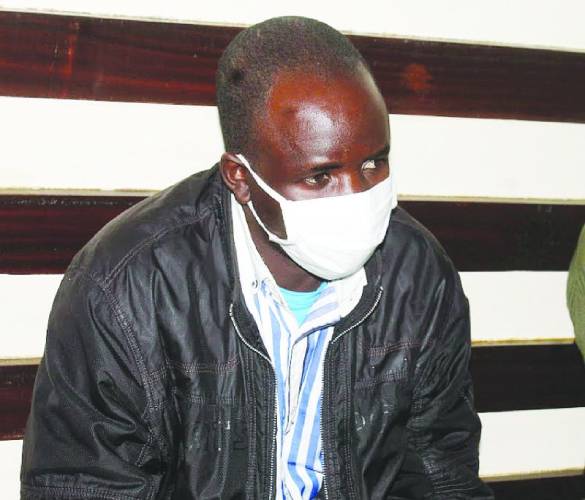 A security guard accused of defiling a six-year-old girl in his house after she refused to be sent to the canteen, has been jailed for 36 years after he was found guilty.
Wycliffe Mugonyi Mabaya had been charged with unlawfully forcing himself on the minor on November 4, 2018 at Makina area within Kibera. He was also found guilty of the alternative charge of an indecent act.
On the material day, the minor was playing outside with other kids when Mabaya sent her to the canteen, but the minor refused to go.
He then grabbed her from the field and took her to his house, where he threatened to kill her if she screamed before defiling her in his bed.
The minor later went home and found her mother washing dishes. The mother noticed bloodstains on her clothes and when she inquired further, the minor confessed to what had transpired.
She alerted neighbours who went to Mabaya's house and demanded that he opens the door. He refused forcing them to forcefully open it.
Police, who had also been informed of the incident, arrested and booked him for further investigations before taking him to court.
In his defence, he told the court that he had just finished washing clothes when he heard people shouting while charging towards his house accusing him of defilement.
He stated that the crowd wanted him to open the door but he was scared.
Senior principal magistrate Esther Bhoke, however, ruled that after analysing the evidence tabled in court, she had reached the conclusion that the prosecution had proved its case beyond any reasonable doubt.
She noted that Mabaya was not remorseful during mitigation despite the minor's tribulations.
The sentence ran from 2018 when he was he was placed in custody.