85-year-old clinic receives millions but 'treats' baby temperatures only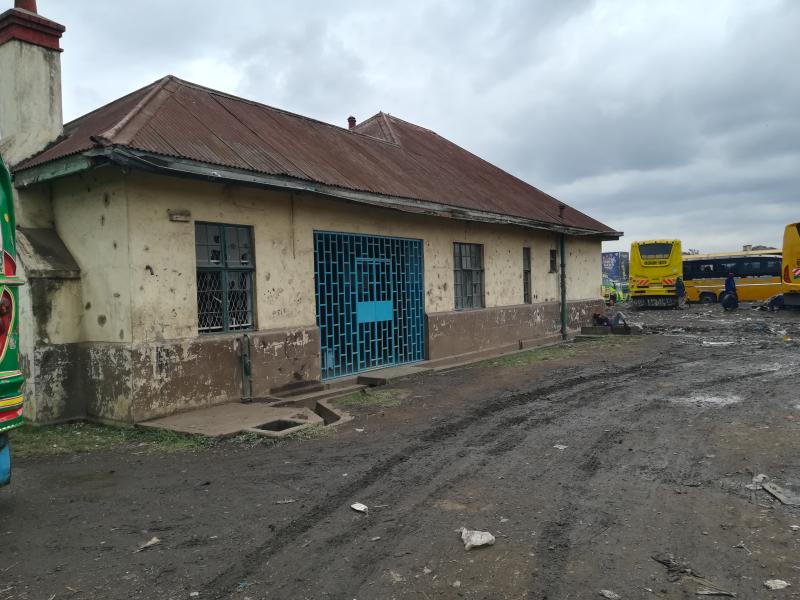 An attempt by unknown individuals to encroach into space belonging to an 85-year-old clinic in Nairobi's Muthurwa estate has exposed its rot, The Nairobain has learnt.
Githinji Kamotho, chairman of Muthurwa estate residents association and leader of the facility's management committee has told The Nairobian that previous regimes had neglected the facility but Nairobi Metropolitan Service (NMS) is slowly rehabilitating it.
"This is one of the oldest facilities that should be a monument here. It was built around 1935 with Muthurwa social hall but for years it has been mismanaged. In fact, those of us who were elected to represent the residents have been sidelined," he said.
"We have around 100 such facilities in Nairobi that have been receiving funds from National to County government, including this one to pay water bills and electricity bills and provide tea for staff that should be serving the public for free" he explains
However, residents say the dilapidated clinic does not have water, enough medicines and its four staff that mostly lock themselves inside the clinic.
Kamotho said the clinic has been getting allocation of between Sh1.7 and Sh2.5 million not only from the government but also from Royal Danish Fund but which is not properly utilised.
Residents say since the term of its seven-member committee ended, there has never been openness on funding and those who question are silenced.
"About 5,354 residents were supposed to benefit from this facility including those from Gokomba, City Stadium, Landi Mawe but they are now forced to go as far As Mama Lucy Kibaki Hospital for services", said another member of the resident's association.
He added that "The clinic opens at 11am and closes and 3pm. In between, they only attend to babies but only checking temperatures, it is supposed to be assisting residents with conditions such as high blood pressure and even post support groups of HIV but people go as far as Thika."
Kamotho says the challenge with such facilities is that some nurses in charge collude to purchase drugs without involving the public.
"Last year, we released Sh700,000 for purchase of drugs but there was problem after we realised the medicine were expired thus they needed more money claiming they were bought in bulk. That is how money is siphoned," he explains.
"We have written to NMS about several issues and they have responded positively and also World Bank to finance renovation works," he added.