City witchdoctors resort to photos of scary creatures to win over customers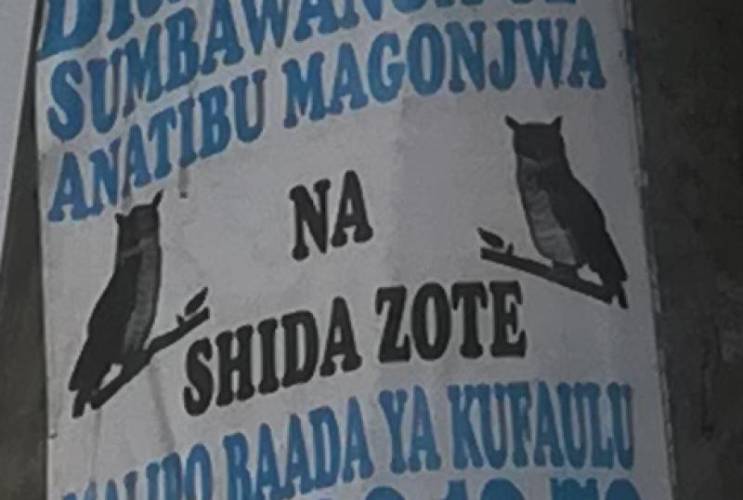 Pushed by tough economic times, some wicthoctors have resorted to other tricks to lure customers in Nairobi.
A spot check by The Nairobian has established that unlike before, their posters are now decorated with pictures of owls, cats and snakes in a bid to influence customers.
Some of the common places they target include Machakos Country bus, Bus station, Gikomba, Ngara, Globe Cinema, Ngara and major city roads.
The posters are pinned on the walls under the cover of darkness by young men hired by waganga.
Popular Tanzanian witchdoctor Sabil Abdul, however, says those using such scary photo are selling fake services and should be arrested.
"Those are just fake waganga. Genuine ones should not go to that extent of marketing their services. In my case, I get customers from people who know my services, in fact those using such pictures should be arrested by police" Sabil told The Nairobian.