Beautiful top cop who married two men buried without one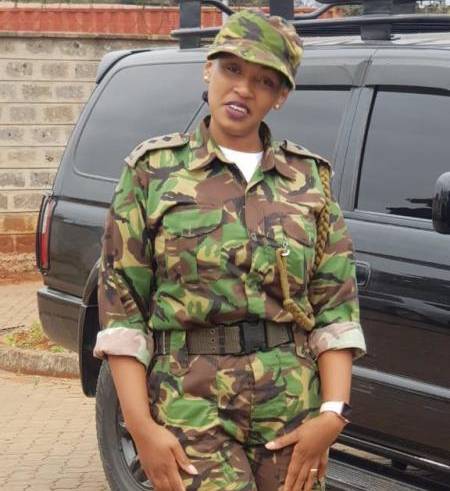 The late Ann Wanjiru Waiganjo's funeral was as dramatic as her life and career.
Wanjiru had been accused of marrying two men, but, during her burial, none of them was recognised.
At the time of her death, Wanjiru was the Karen Directorate of Criminal Investigations (DCI) boss.
Wanjiru, who is a younger sister to Kenya's famous police impersonator, Joshua Waiganjo, was married to David Murimi, an inspector in the police force before she parted ways with him.
She later on married a junior officer in the prisons service, David Mbitu Muchi.
Her funeral was held at her paternal grandfather's home in Iruri Village Mathira Constituency.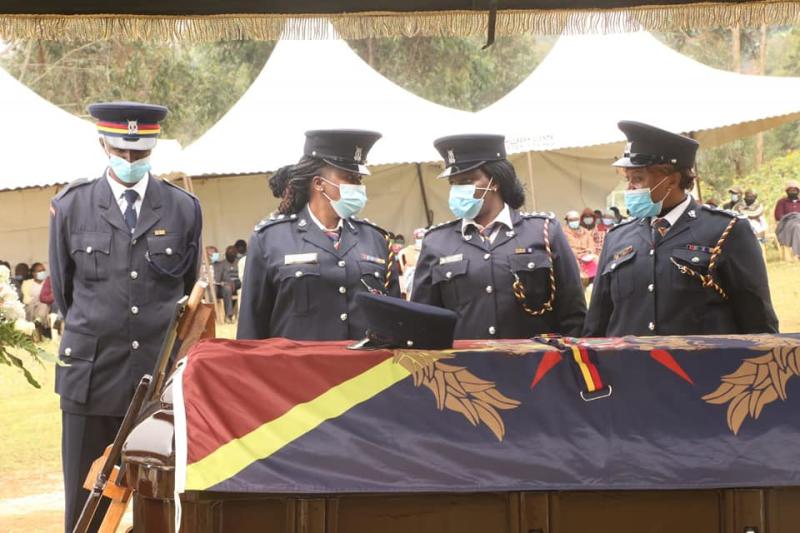 In her Eulogy, there was no mention of any marriage or husbands with only a brief mention of her dedication as a mother to her daughters.
Photos of Wanjiru painted a social and jovial childhood with her siblings and parents, and an active life in the police service and as a mother to her two children.
She was also pictured with wife to Mathira MP Rigathi Gachagua, Pastor Dorcas who was described as a special big sister to her.
According to her eulogy, she joined the PCEA church and became a full member and served Baraka Church at Kihumo Parish and Muteru Church in Karen Parish, where she supported all church activities.
During her interment, there was a bit of confusion as the police officers and women's guild ushers tussled on which flag would drape Wanjiru's coffin.
In their tributes, her daughters described her as an outspoken and remarkable mother who enjoyed shopping and dropping them off at school.
With no mention of the late Wanjiru's controversial life, Mathira MP Rigathi Gachagua, who was in attendance, took a swipe at her employer claiming the DCI has lost its credibility and is being used to settle political scores.
"All law enforcement officers must keep in mind that there will be a change of guard in 2022 and that they will be individually held accountable for their actions, you must refrain from being used to settle political scores," the MP told the detectives, who had attended the burial of one of their colleagues.
He further claimed that the DCI has lost its glory as a credible and professional body in fighting crime.
Wanjiru came into the limelight after she exchanged vows in church with Mbitu in a wedding that was attended by top Kenyan cops.