Mother of seven believes she is 'living under a spell'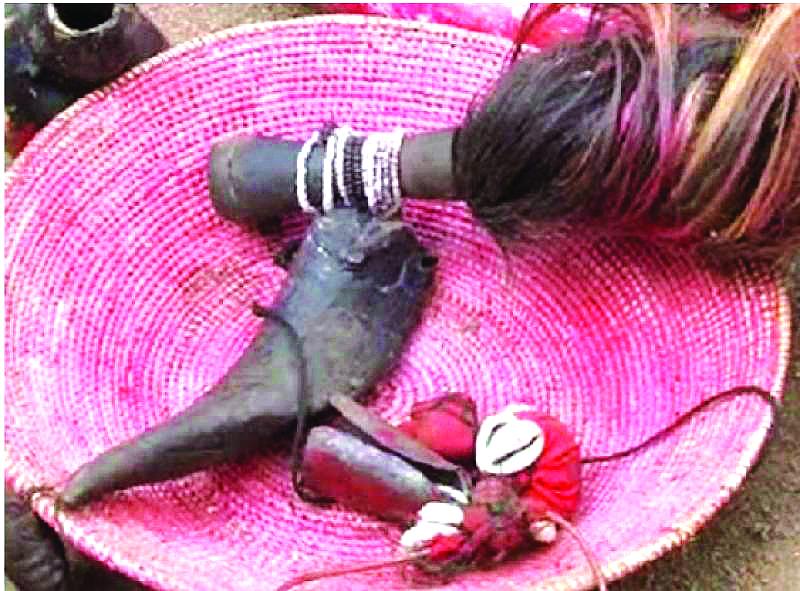 A 33-year-old woman from Gacharu village in Kiharu, Murang'a County believes someone cast a spell on her following her misfortunes since childhood.
Wanja* lived with her mother and stepfather in Kamwuiru village in Maragua. Since her mother wanted to safeguard her marriage, they agreed to marry her off to a suitor.
Wanja gave in to her parents' decision, believing that it would save her from daily beatings by her stepfather, but things got worse as her husband immediately started battering her, confident she had nowhere to go.
The mother of seven says she has been doing menial jobs to sustain her family. Two months ago, however, her husband woke up and decided to demolish her matrimonial home, telling her to pack her belongings and leave.
"I was pregnant and I could not go back home because of my history with my stepfather. I decided to rent two single rooms at the nearby shopping centre," she says.
She stays in one of the rooms with her six children while her grown-up son lives in the second room.
The son, 16, completed Standard 8 last year and got 324 marks and has received an admission letter to join high school, but Wanja can't afford the school fees.
She also has a disabled daughter who is two years old.
Since she has to go out to do casual jobs to cater for the family, every morning, she has to choose one child to stay home from school to take care of the disabled child and the 11-month-old child.
Wanja says that sometime last year, her estranged husband visited her rental home and found the children. He told them to go out to play and he was left with the toddler daughter who he defiled.
The suspect has since been charged in a Muranga court with sexual assault and committing an indecent act with a minor and denied bond.
Wanja says she is now tasked with looking after her seven children and ensure that her firstborn will join and complete secondary school. This, she says, is the only hope for the family.
"This is too much for me to bear. I wonder who cast a spell on me because I don't believe it is normal. Two of my children have had separate accidents and have had their hands and legs fractured," Wanja told The Nairobian.