Femme Fatale: Lethal cop on the run loves booze, money and sex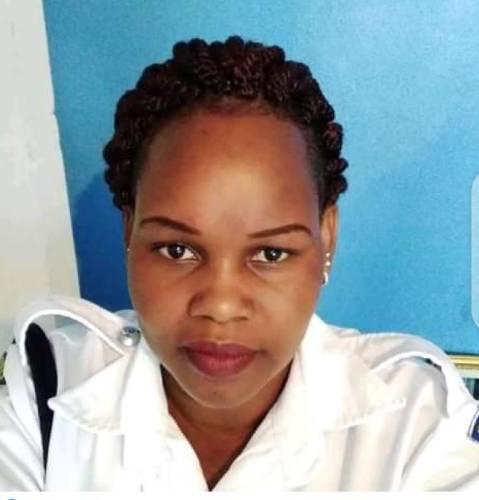 If you missed her at her house while off duty, Corporal Caroline Kangogo would either be at one of her three favourite nightclubs.
She would certainly be at a joint along Pundit Nehru Road or two others in Section 58 along Oginga Odinga Street in Nakuru.
Kangogo was a party animal, but her exploits would sometimes turn nasty. She courted controversy wherever she went due to her penchant for picking quarrels and getting into fights.
"What happened could not have escalated to this level had her bosses taken action over her indiscipline," said a police officer in reference to the murder of Constable John Ogweno.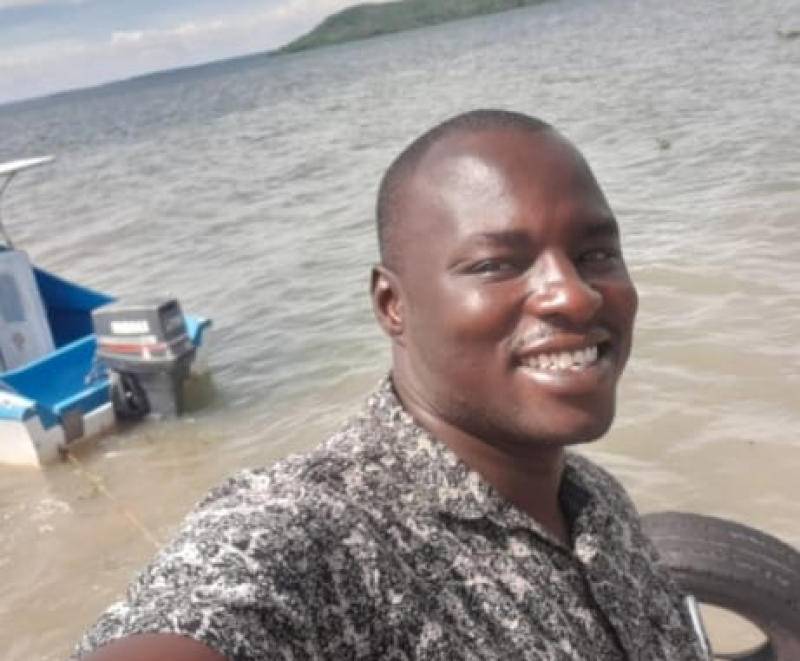 It is suspected that Kangongo,34, is the one who shot and killed Ogweno in his car at Kasarani Police Station quarters where both worked and lived.
"She has so many complaints lodged against her at the police station," said the officer of Kangogo who hit headlines for killing two men within 48 hours. Her other victim is 32-year-old Peter Ndwiga Njiru who was shot with Ogweno's pistol after being lured into a room at Dedamax Hotel in Kimbo, Kiambu.
Her drinking buddies in Nakuru were majorly civilians with whom she would party till late in the night and protected like her own cubs. Ironically, she would easily engage them in fights although no stern action was taken against her when these issues were reported to her seniors.
Kangogo's indiscipline started at Police Training College, Kiganjo where she was an instructor. Due to her unbecoming conduct, she was transferred to the gender desk in Nakuru before being deployed to the crime desk. One of her close associates recounted how Kangogo spoilt them with expensive drinks.
"She was a party animal and loved expensive Indian whiskey. At work, she was a different person from the one we met in social places," said the close drinking buddy.
The man in his early 30s described Kangogo as a spendthrift whose extravagant lifestyle was financed by different men whom she dated.
"We have been drinking in a group of about ten people. At the table, she would make calls to different men as we watched. From their conversations, it was evident they were intimate. They would send her cash which she used to settle bills at the clubs," he revealed.
Another female associate disclosed that with Kangogo around, they never bothered about Covid-19 restrictions and curfew.
"When clubs are closed at 7pm or 8pm, we would move to our respective cars and park them at strategic locations. If we got cornered by the police, she would identify herself and we would be set free," she said.
The woman recalled how Kangogo came to her rescue at a club in Free Area two months ago where she had gone to party with nine friends. They were arrested but released on Kangogo's intervention. Another man recalled how on several occasions they would spend nights at different houses while drunk.
"If she got drunk and didn't want us to drop her at her house, she would suggest a friend's house where we would go sleep or have more drinks till dawn," he said. Her colleagues at Kasarani police lines recounted events leading to Ogweno's fatal shooting to The Nairobian. Ogweno had left his Ceska pistol at Kangogo's house and gone for a night-out.
The 28-year-old returned to the police lines at around 11pm and went straight to Kangogo's house where he had moved in over the last three months.
The young cop found a male civilian in his lover's house. "He found them drinking alcohol. The two men had a brief conversation before the civilian left," said an officer living in the same quarters.
Kangogo and Ogweno are said to have been left in the house arguing. Ogweno was apparently irked by her behaviour of bringing men to "their" house. Just after he turned his car engine on, Kangogo reportedly smashed glass windows on Ogweno's car before shooting at point blank and killing him on the spot.
It is also alleged Kangogo had intimate relationships with some of the suspects in custody. Her colleagues claim she would 'coach' the suspects on how to get away with their charges or get lenient punishments.
Nakuru County Criminal Investigating Officer (CCIO) Anthony Sunguti said the civilian who was found in Kangogo's house has recorded a statement.
"We are using details gathered from the man to piece up Kangogo's last moments before she reportedly committed the crime. The man's identity is however protected as of now," said Sunguti.
However, The Nairobian has established that the man was a drunken driving offender whom Kangogo had assisted in court. The man was released after paying a Sh15,000 fine.
"The fine could have been higher but Kangogo assisted him on how to argue his case. After his release, he sent Kangogo Sh1,000 and from there on, they maintained close contact," said an officer.
"She was unfortunately not smart as men often clashed at her house. It has been a house of drama. She has been busted by her lovers, cops and civilians countless times. It has, however, never escalated to the level of killing," said an officer at the police lines.
Though with a dark side, another officer said Kangogo was kind at heart and always ready to help her colleagues at the station.
Peter Ndwiga Njiru, who was shot dead in a lodging room, was a married man and a resident of Juja. According to a family friend, Ndwiga, a native of Embu County, was a hardworking young man whose precious life has been cut short by the rogue cop.
"He was a very friendly and social person who used to interact with many. He was a social media enthusiast who used to interact with all his clients and friends. In fact, most of the time, he was very active on various social media platforms," said the friend.
She said the deceased has been running a security company in the area with his business associates.
— Additional reporting by Fidelis Kabunyi