Graduation delay costing us jobs, MMUST comrades petition Magoha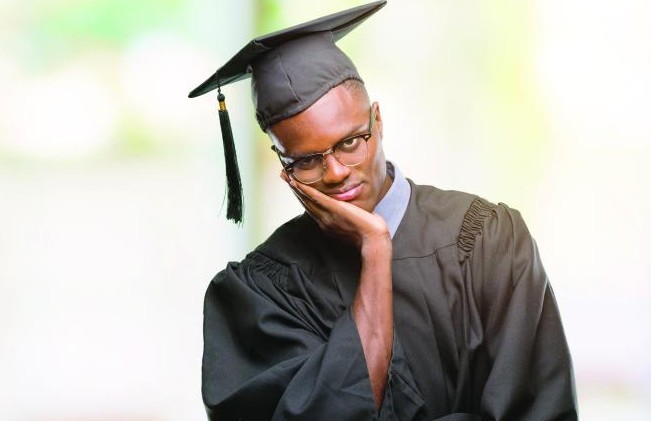 Over 1,000 students, who were to graduate early this month from the Masinde Muliro University of Science and Technology (MMUST, want a new date set for the ceremony.
The comrades are lamenting that since the varsity indefinitely suspended its 16th graduation ceremony that was to take place on June 11, they have been left desperate and in limbo.
They say that they have been traumatised by the decision, especially after the administration went mute on a new date when the graduation will be held.
The graduands also claim to be missing out on job opportunities due to lack of papers to show they completed their studies from the institution.
Earlier this month, MMUST issued a memo announcing that a Senate sitting had decided to postpone the ceremony, but did not indicate the next course of action.
"During the Special Senate sitting held on June 2, 2021, it was resolved that the 16th graduation ceremony initially scheduled to take place on June 11, be postponed to a later date due to unavoidable circumstances," read part of the Internal Memo signed by the Registrar of Academic Affairs Prof Thomas Sakwa.
The memo further stated that preparations for the graduation ceremony would continue, and invited students who had not cleared with the university to do so, in preparation for the event.
The current stalemate was occasioned by a court order by Employment and Labour Court Judge Stephen Radido, who revoked the appointment of Jane Musangi as chairperson of the University Council.
The court further revoked the university council appointed by Cabinet Secretary for Education Prof. George Magoha, leaving the institution to operate without a council which is mandated to oversee graduations.
Sarah Mulupi, a Bachelor of Education student in English Literature said that the delay in graduation has forced her and many others to be in the dark for almost a year and yet they have completed their studies.
"We can't access the job market when opportunities arise because we lack papers. Let them tell us the new date for the ceremony," she said.
The students called upon CS Magoha to intervene and appoint a new university council and end the stalemate.
"The Ministry of Education should come to our rescue and appoint a new council on time because as things stand, we do not know when the impasse will end and matters put to rest," said Felix Odhiambo, a Civil Engineering graduand.