Cashflow: Pubs, local shopkeeper are bigger lenders than banks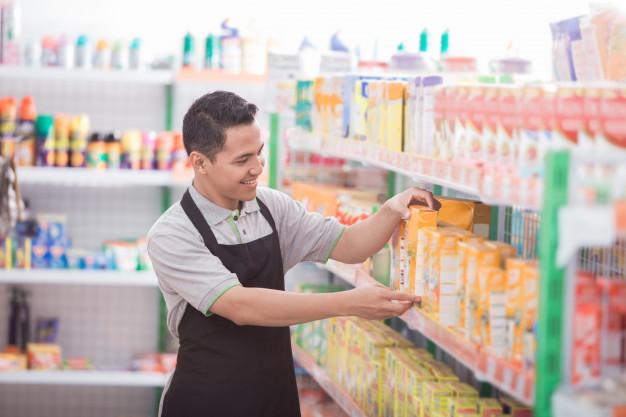 During that time of the month when pockets were painfully dry, I queued behind peers at the local village shop and waited for my name to be inked in the debtors' book. Minutes later, I would be hurtling down the dusty path home, a bag of maize flour in one hand and a sachet of tea leaves in the other. This without having touched money in weeks.
Years later, my father opened a small shop. It was my turn to write down names in the debtors' book, the black book that could ruin the reputation of the debtor or the financial stability of the creditor. This ageless practice, people taking goods from shops on credit, is arguably the country's most underrated support for livelihoods in the countryside.
In 2018, Kenya National Bureau of Statistics reported that shops and merchants extended more credit that any other entities in the country. 28.2 per cent of total credit extended in the country was done by the two.
Commercial banks, at 8.8 per cent, were fifth, behind self-help groups (19.4 per cent), relatives, friends and neighbours (14 per cent), and SACCOS (11.2 per cent).
The Financial Sector Deepening Kenya (FSD Kenya), an independent trust dedicated to the achievement of an inclusive financial system that supports Kenya's long-term development goals, reported, this month, that over the course of 2020, there were fewer sources available for lending.
"There were substantial reductions in shopkeeper credit and loans from friends and family, emphasising the hit to the informal economy," said the FSD.
Shopkeeper lending reduced from 43 to 19 per cent between February 2020 and March 2021. No other source of credit suffered that much.
"In the absence of support from government and private sector, Kenyans relied primarily on social and mutual finance to support them through COVID-19," FSD Kenya said.
"Four per cent of Kenyans received cash support from government, lower than many other African countries. With everyone in the social network under stress, remittances received declined by 40 per cent between April and September 2020. This put tremendous pressure on the middle layers of the economy, especially landlords and shopkeepers who were bore the brunt of these deficits through accumulated rent arrears and goods given on credit."
Between May 2020 and February 2021, the reliance on household savings as well as on shopkeepers and landlords (goods on credit and rent arrears, respectively) declined substantially, "likely because these traditional coping strategies were no longer available", the FSD Kenya report noted.
Shopkeepers provide a last mile distribution point for hard-to-reach markets, selling goods on flexible terms (including offering goods on credit), to low-income households with precarious incomes. But most of them were equally distressed, and could not afford to extend credit.
Nathaniel Kamau owns a wholesale and retail shop in Ngobit. Old and experienced in the business, he knows the benefits both traders and customers accrue from buying and selling on credit.
"People's disposable income has reduced. I used to sell a 90kg sack of sugar in a day. Now it takes a week, or even more. People no longer buy as much as they used to," he says, lamenting that Covid-19 has wreaked havoc across society, leaving a majority of people devastated and unable to afford basic goods.
"You see, those that sustain these shops are not the very rich. It is those who are seen to be at the bottom of the food chain," he says.
Low remittances from most families' kin who live in the city has also rendered such people in the countryside helpless.
"Many people here rely on their relatives who are working in the city," Kamau says. "But then those in the city are the most affected. Businesses there have stricter terms of operation, such as pubs opening fewer hours. So those who work there are actually asking for help from their relatives on this side. It is a tough situation."
Customers who used to buy goods worth say Sh3,000 a month on credit did so aware that at some point towards the end of the month they would raise the money. He gives the example of a dairy farmer who, whether selling milk to a cooperative society or to other villagers, is assured of pay at the end of the month. Against what they expect to be paid, they can take goods on credit.
Patrick Wameyo, a personal finance expert who is the founder and lead consultant at Financial Academy and Technologies, says that credit extended by shopkeepers is extremely significant for customers, and its shrinking would have a big effect in society.
"Business credit is offered as a tool of expanding sales while commercial lending is purely for profit," says Wameyo. Much as the shopkeeper will make a profit in selling of the goods whether in cash or on credit, interests that the banks will charge will be significantly higher than the paltry profit a businessman makes off selling to his customers.
"Most businesses survive on credit. Shopkeepers allowing you to take goods on credit is literally the shopkeeper lending you money. This is bigger than any lending could get," he says.