Mpango wa Kando could soon be locked out of property inheritance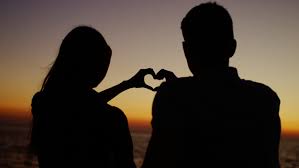 I recently read an article published in your sister publication -The Standard - that secret lovers and their children will soon be locked out of inheritance if their married partners die. According to the article, this would happen if Parliament passes the Law of Succession (Amendment) Bill, 2020 which seeks to limit inheritance to strictly men and women who are legally married, their children, and extended family. How reasonable is this and has the Bill passed into law?
The Law of Succession (Amendment) Bill, 2020 is sponsored by Homa Bay Town MP Peter Kaluma. It mainly seeks to amend a section of the current Law of Succession to read that a spouse means a husband or wife, or wives recognised under the Marriage Act of 2014.
Kaluma proposes that the law should consider a wife as a woman who has separated from her husband, a spouse or a widow. The Bill, which is yet to pass into law, also caters for widowers.
"The spouse, for inheritance, must be the spouse as defined in the Marriage Act, not a mere friend that we currently have," Kaluma says, adding that the amendment would end people who resurface after funerals for purposes of succession.
As the Kaluma led Bill undergoes debate in Parliament, the current law provides that children – including the unborn - have inheritance rights to the estate of their deceased biological father whether married to the mother or not. Courts often order that children born of extra-marital affairs have shares in the estate of their late biological fathers.
Most judges who have ruled on the cases rely on a precedent set by the Court of Appeal in the case of John Mubea vs Milka Nyambura of 1990. The appellate judges ruled that children of an adulterous union are recognised for the purposes of succession and can inherit property.
Legally, it does not matter whether the departed wrote a will on how his property should be divided among children of his legally wedded wife. The mother of his 'illegitimate' biological children can move to court and contest the will and seek orders for her children to be included as heirs.
The court will mainly require the mistress to prove beyond any reasonable doubt that the deceased fathered her child. It is for similar reasons that courts occasionally order DNA tests to prove paternity of children in inheritance cases.
If a child born out of a secret relationship is left out on a will, the mother can move to court arguing that the biological father left out a child who was his dependant.
The court has on many similar occasions issued orders that the child be included in the estate as a legal heir and even direct the exact portion of his or her share.
Harold Ayodo is an Advocate of the High Court of Kenya