Why US airforce ex-soldier punched Kenyan cop in the face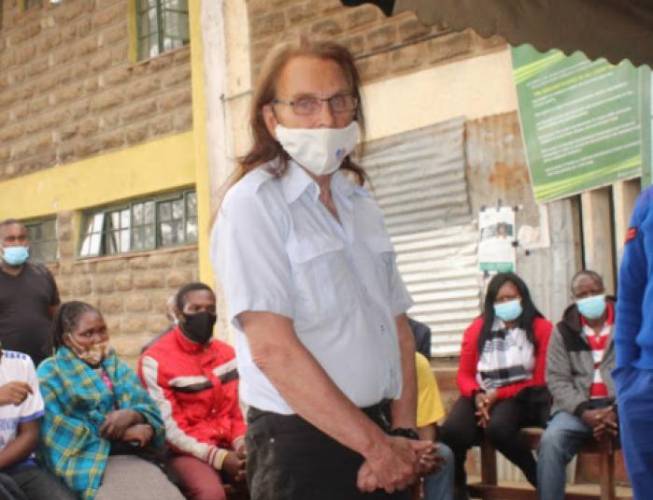 A former US Airforce soldier risks facing one year in jail after pleading guilty to assaulting a police officer at Gigiri Immigration offices.
Zamock Stanley (pictured above), an American citizen was ordered by a Kibera court to pay a fine of Sh70,000 to buy his freedom after he was found guilty of assaulting police officer Kamau Muthoni.
The court heard that Stanley punched Kamau in the face and left arm before stepping on his left leg on June 2 at the entrance to the International Organisation for Immigration in Gigiri, Nairobi. Stanley's female friend had an appointment at the agency's offices and so he accompanied her but was denied entry.
The accused then warned the security guards against restraining him at the gate. He got out of control and the officers tried to stop him but he is said to have become more violent.
Stanley then threatened to hit Kamau as he was being persuaded to wait for his partner, who had gone inside.
Agitated, the ex-soldier grabbed Kamau by the neck, unmasked him and punched him on his left eye. It took the intervention of other police officers at the scene to rescue Kamau who was struggling with the accused and in the process both fell down because the ex-soldier continued clinging onto the collar of Kamu's shirt.
The officers disentangled them and called for reinforcement. He was arrested and escorted to the police station. When he was arraigned, he prayed for leniency from the court, saying he was sick and wanted to go back to his country for further treatment.
The court convicted and sentenced him to a one-year jail term or alternatively a fine of Sh70,000.
Spanking is good for your baby
Before we resort to reprimanding children for behaving poorly, it is important that parents and other adults in the home model the positive behaviour