Magistrate: I won't hesitate to jail wayward men who prey on their daughters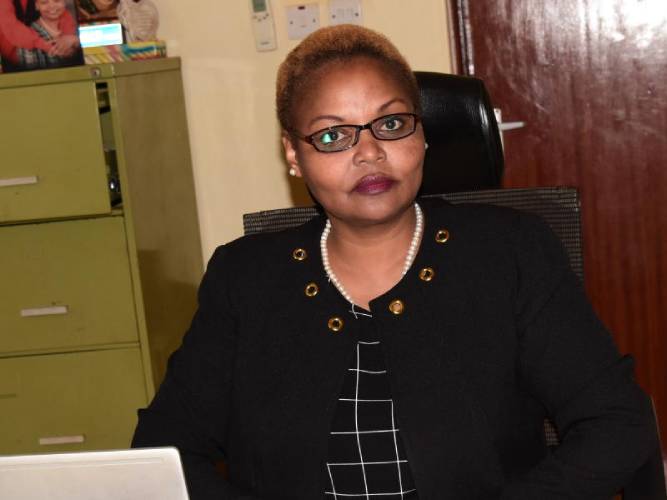 Busia Chief Magistrate Lucy Ambasi has warned men who are preying on their daughters that they risk life sentence if found guilty.
The magistrate who regrets the fact that some victims have been excommunicated from home and cursed for exposing the perpetrato, said cases of fathers having sexual intercourse with their biological daughters are rampant in Busia County.
"We can no longer live in denial that fathers in Busia County are preying on their daughters. When such cases are reported, the victims are cursed, punished and excommunicated from the community," said Ambasi.
She added: "I used to think that the media had created a narrative that fathers were having illicit sexual affair with their own daughters and even siring kids with them. But when Chief Justice Emeritus David Maraga asked me to do a report on the same, I shed tears when I met some of the victims who have been sexually molested by their biological fathers."
According to the magistrate, parents of the victims, particularly their mothers are usually reluctant to report such incidents to the police or testify against their husbands.
"There is a lot of interference with witnesses whenever the cases are brought to court, in most instances, the witnesses are moved elsewhere by the families in a bid to protect the family ties by shielding the perpetrators," said Ambasi.
She argues that it is often challenging to successfully prosecute cases of that nature because, "We encounter resistance right from the investigation stage."
The magistrate regretted that some of the accused persons abscond court when they are released on bond, causing such cases to collapse even before they take off.
"For the last five months, we have 70 cases of defilement active in court and at least 40 per cent of the cases are of incest. In every two cases we receive every day, at least one touches on incest," she said.
She cited the Sexual Offences Act 2006, which provides that a person who defiles a child below 11-years will be slapped with life imprisonment.
"Those who defile girls aged between 12 and 5 years are liable for at least 20 years' imprisonment while whoever defiles girls aged between 15 and 18 years will serve a sentence of at least 15 years in jail," she said.
She has also warned chiefs and their assistants against settling such cases through kangaroo courts saying its illegal and that it is only the Director of Public Prosecutions (DPP) who can file or terminate a case relating to defilement.
Got a crush on him? Shoot your shot!
While she's found it easy to chair meetings and make top decisions, she suddenly questions herself when it comes to approaching that beau she fancies.