Animal Care Society rescues donkey from painful castration by owner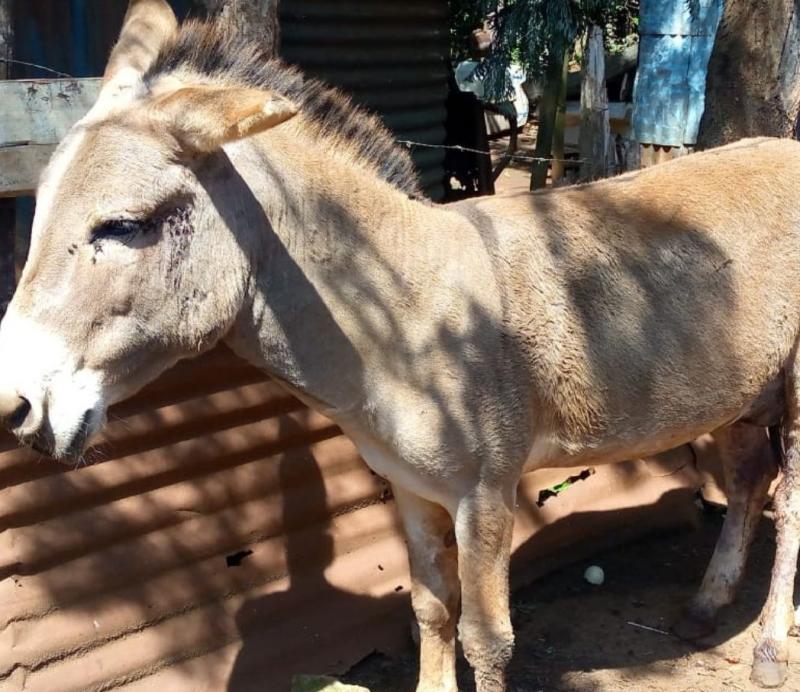 An attempt by a resident of Kibiko in Ngong to castrate a donkey could land him in trouble with the law after he was reported by the residents.
The owner, who is yet to be identified, had left the animal bleeding almost to death probably after using a painful method on the beast of burden.
This was before the Kenya Society for the Protection and Care of Animals (KSPCA) was alerted by residents to come to its rescue.
"It was established that someone had attempted to castrate the donkey but was unsuccessful, and therefore abandoned it. The donkey ended up bleeding profusely and almost died," the society reported.
The society added: "Fortunately, our team arrived in time to rescue the animal and brought it to the KSPCA shelter where it was attended to by our vets and it is recuperating."
Felix Kiprono, a senior advocate at Keaton and Keaton Advocates, said castrating a donkey amounts to cruelty to animals.
"Any person shall be guilty of an offence of cruelty if he cruelly beats, kicks, ill-treats, over-rides, over-drives, and over-loads, tortures, infuriates or terrifies any animal," said Kiprono.
He said unprofessional castration of an animal is prohibited as it is considered torture.
He said the law provides a penalty for the offence of cruelty. He said the law states: "Any person guilty of an offence of cruelty shall be liable to a fine not exceeding three thousand shillings or to a term of imprisonment not exceeding six months, or to both."