The next big thing? Young lawyers making waves in the legal field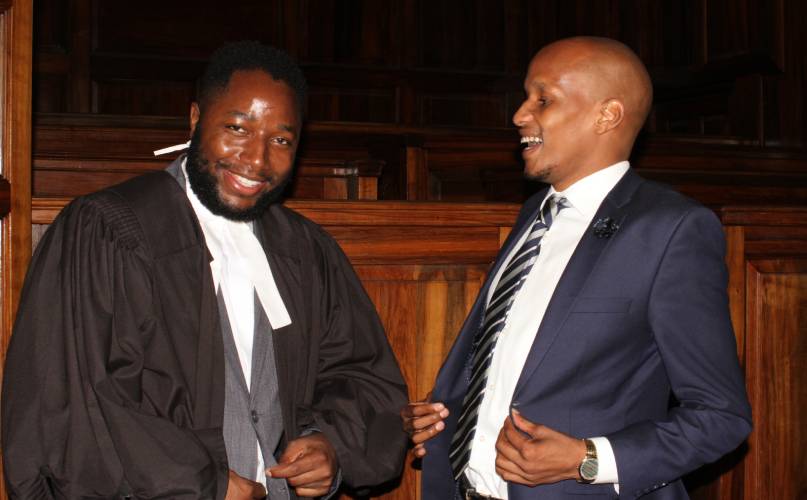 When five High Court Judges declared the Building Bridges Initiative to amend the constitution illegal, they stole the limelight with their landmark decision that reverberated across the commonwealth.
One thing that escaped public attention is the calibre of young upcoming lawyers who argued the case either as petitioners who won the case or the BBI supporters who lost the battle.
They are not the big-name lawyers like Senior Counsel James Orengo, Paul Muite, John Khaminwa, Ahmednassir Abdullahi, Pheroze Nowrojee, Prof Tom Ojienda, and Prof Githu Muigai who have controlled the streets of the legal profession for decades.
They are also not the renowned legal experts you will see on your television cracking and unpackaging legal quagmires every week. While their peers below the age of 35 are still struggling to create a niche in the tough legal profession dominated by senior advocates or still working for established law firms, the new kids on the block have broken away to establish their own firms and are giving the seniors a run for their money.
In the BBI case, for instance, one of the eight petitioners who challenged the constitutional amendment process was lawyer Morara Omoke, aged 31, aided by his colleague Michael Nyaga Karanja, who is only 28 years.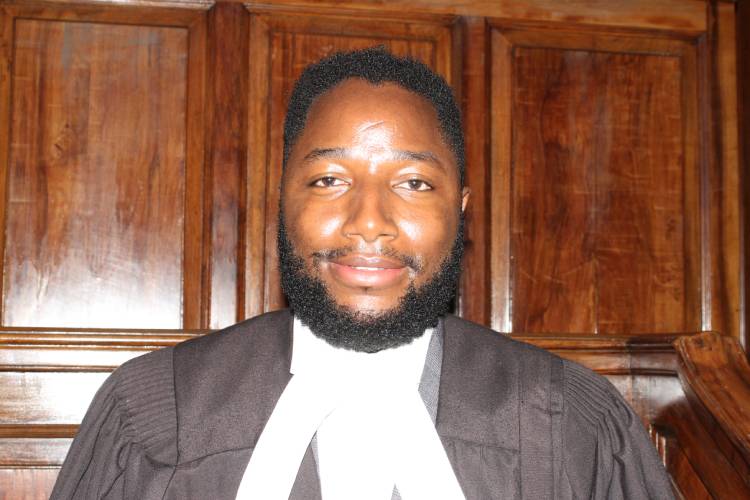 On the other side to defend the BBI cause was 28-year-old Arnold Ochieng Oginga who despite his young age has been involved in other big cases including being part of former Prime Minister Raila Odinga's legal team in the 2017 presidential election petition.
The three young lawyers will square it up once again when they meet at the Court of Appeal as the BBI promoters attempt to overturn the High Court verdict.
Karanja has a Master of Laws from the University of Leeds and is managing partner at Karanja and Ndwiga Advocates. He says he aspires to be the next big thing in legal activism and shape the country's constitutional law.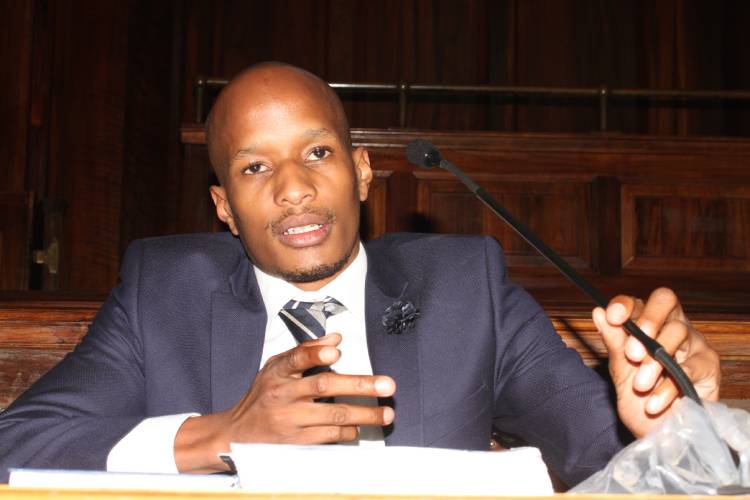 Omoke prides himself as a graduate of the prestigious Harvard Law School where he studied his second Masters in Law after graduating from the University of Nairobi with first class honours.
He claims most of the credit from the High Court judgment against the BBI, saying that the judges agreed and upheld most of the issues he raised in his petition.
"My petition was the most consequential as it raised most of the issues determined by the judges like the issue of the omnibus question of yes or no in a referendum where the judges said there must be separate referendum questions and the need to have the bill in different languages," said Omoke.
Omoke runs his own law firm, Morara Omoke Advocates, and aspires to be the next sought after lawyer in dispute resolution with a mission to defend his clients with passion and energy.
For Arnold Ochieng Oginga, his admission to the bar in 2017 came with baptism of fire when he was instructed by a client to challenge the election of Kajiado Governor, Joseph ole Lenku.
Although he lost the case, it was the turning point of his career which led him to specialize in constitutional law, election laws, public interest litigation and judicial review.
"I am inspired by Supreme Court Judge Isaac Lenaola and Senior Counsel Pheroze Nowrojee. My aim is to fill the generational gap being left by the senior lawyers and lead in developing jurisprudence not only through litigation but also publish books on constitutional law," he said.
Because of his finesse in drafting law suits, Oginga is a hot cake sought after by established law firms for consultancy. He was hired by the New York Times to defend it against publication of a victim of the Dusit 2 terror attack.
According to Oginga, it is not easy for young lawyers to get space in the crowded profession dominated by big law firms and senior lawyers but one has to fight hard to establish a name and be able to fill the gap being left by old generation lawyers.
Young guns cracking murder cases
There is no day that passes without a major crime being committed in the country and the first stop for the suspects is to hire established criminal lawyers to get things fixed.
In an area dominated by big names, there are young tough criminal lawyers in the den, among them Daniel Wokabi Mathenge.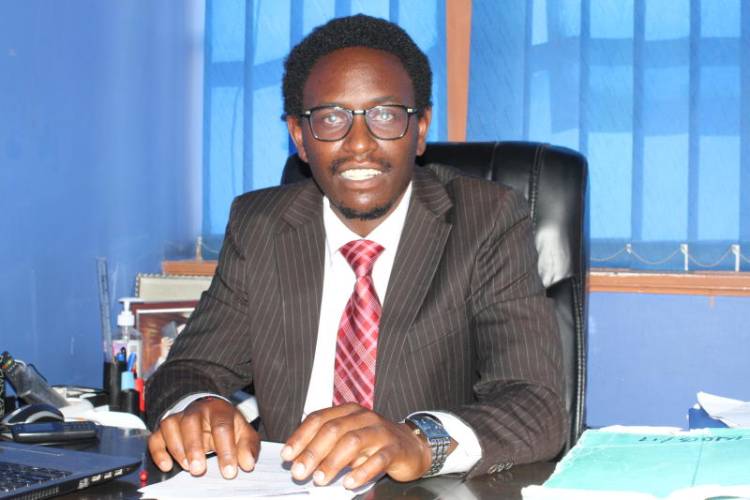 The 33-year-old is already specialist in criminal and murder trials. When his peers opted to work in established law firms and state offices, Mathenge took the leap of faith to open his own law firm after working under his mentor, lawyer Mbiyu Kamau for only two years.
"You must be hardened as a criminal lawyer even if you are a young lawyer. Justice has its own momentum even when delayed and my satisfaction is when I represent people who have no hope to carry on," said Mathenge.
Mathenge represents both the accused and the victims. He has won and lost in the same breath, but for him the future is bright based on the high profile criminal and murder cases he has handled.
Among his clients are the family of late Kiru Boys High School Principal Solomon Mwangi whose wife Jane Muthoni was found guilty of his murder and representing the accused in the murder of former Kabete MP George Muchai.
Mathenge is also representing several accused persons charged with the murder of directors of the controversial Kihiu Mwiru land buying company and was the first lawyer to handle a transgender case in 2014.
"Mine is not out circumstances but it's a choice. Sometimes it is not about money but clients who appreciates you for the good work and that is what keeps me going despite the challenges of trying to break into a profession dominated by senior established law firms," said Mathenge.
When it comes to criminal lawyers, there is no doubt that Cliff Ombeta stands out with vast experience in cracking some of the difficult criminal cases in the country.
There is also no doubt that Dorine Kali has been a good student of Ombeta and is keenly following in his footsteps.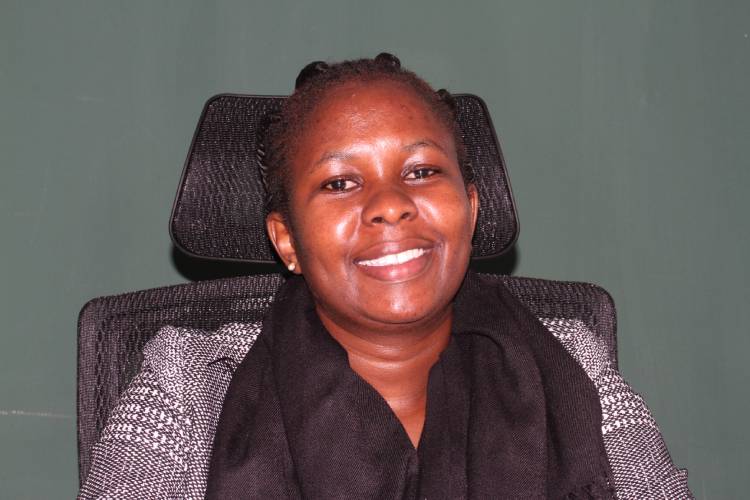 The young Kali, aged 30, is not letting her inexperience stand on her way. Just four years after being admitted to the bar and working under Ombeta, she has earned a Masters Degree in Law, opened her own law firm and is taking briefs in big criminal cases.
"I like helping people and despite the challenges we have as young lawyers where we are judged for our inexperience, we must fight to find our space and compete with the senior lawyers," said Kali.
Virtual lawyer
At 35 years, lawyer Linda Bonyo is testing new waters of technology and ICT law by being the founder and Chief Executive Officer at Lawyers Hub, a technology centre for lawyers that begun three years ago but has spread to the entire Africa continent.
Bonyo is not the ordinary litigation lawyer you will see running along the court corridors for a court session but her tech-hub is a beehive of activities with senior lawyers seeking her help in embracing technology that has become part of virtual court sessions.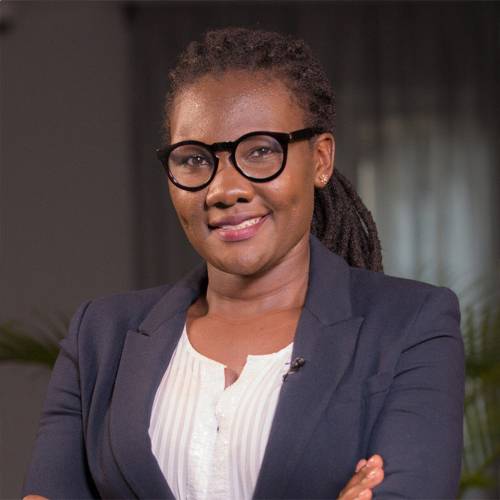 "I love to be different, that is why I decided to go into an area where few lawyers have specialized. I needed to think of the future and where lawyers can succeed without litigation. It is why I ventured into technology law and the achievements are amazing," said Bonyo.
When she started the Lawyers Hub in 2018, little did she know that her innovation would be highly sought after by hundreds of advocates used to the traditional manual ways of filing cases in court.
The Covid-19 pandemic came as a blessing in disguise for Bonyo. From the time court operations were scaled down and court proceedings turned virtual, there have been an influx of lawyers seeking services from the Lawyers Hub on technology and justice.
Her vision in the next five years is to turn the lawyer's hub into a global hit that connects legal practitioners and courts around the world.
Bonyo believes that despite the challenges of shrinking job market faced by young upcoming lawyers, it is not about giving up but starting without thinking of the failures.
"I know it will take awhile for our generation of young lawyers to run the city but that should not hold us back. Starting small is great, you can get a senior lawyer who does not ask for favours to hold your hand," said Bonyo.
Because of her prowess in technology and law, Bonyo has handled cases for the United Nations High Commission for Refugees, a Tech Women Fellow 2020, a member of the Real Facebook Oversight Board, and was globally awarded in 2020 as a Good ID community champion on Privacy.
Her Lawyers hub runs the Africa Digital Policy Institute, Africa Law Tech association, Africa Start-up Law Accelerator and convenes the annual Africa Law Tech Festival and the Africa Legal Innovation that brings together policy makers, academia and legal-tech organizations from 36 countries.