Eldoret bypass construction displaces famous 'kuku joint'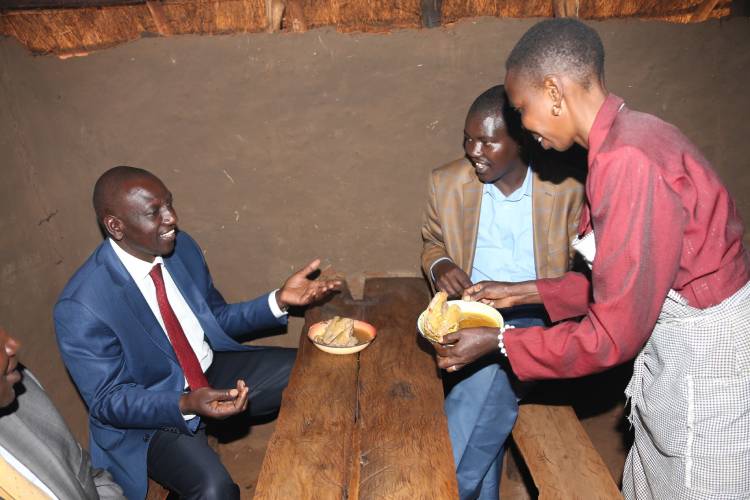 At Maili Tisa on the Eldoret-Malaba road, there existed a famous "kuku joint" famously referred to as Kampi Nyasi.
At Kampi Nyasi, truck drivers and other motorists would make a brief stopover to relish a sumptuous meal of kuku kienyeji served with ugali and sometimes drown it with the revered Kalenjin sour milk, Mursik.
The joint attracted the high and mighty in the society and at one point during his tour of the region, Deputy President William Ruto stopped by and had lunch inside the mud-walled structures.
Chicken traders made a killing selling kuku to patrons, with some motorists opting to buy live birds to take home.
But the shanties have since been demolished to pave way for the construction of the Leseru interchange, sending the traders into financial stress.
The traders have moved about two kilometres away from Maili Tisa on the Eldoret-Kitale road.
Valentine Jepkogei, one of the kuku traders, said though they were initially affected by the road construction, they have found an alternative place.
"We were economically hurt before we decided to find an alternative place. We are now settled here and business is picking up," she said.
Emily Jerotich, another trader, said the new place has ample parking space and more room for expansion, unlike their former address.
"We are comfortable here. Our customers still enjoy the sumptuous kukus which are mainly jogoos," she said.