We are investigating: Vihiga Hospital respond after woman wheeled mother's body to the market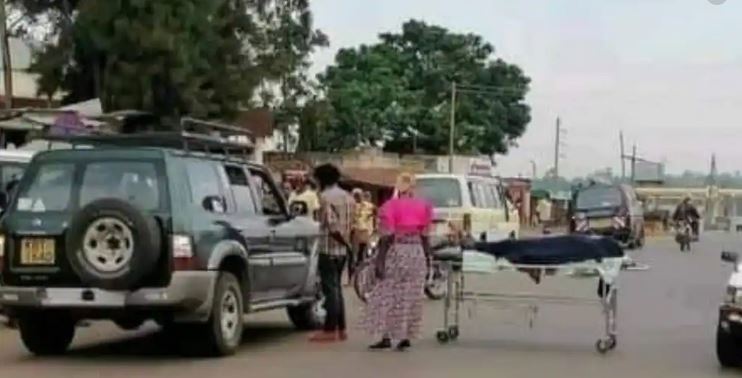 Vihiga Referral Hospital, the medical facility from where a woman wheeled the body of her late mother to the nearby market, have given feedback regarding the Tuesday incident.
Dr Juma, Vihiga Referral Hospital Superintendent told The Nairobian that the matter is currently under investigation. "Hello, we are investigating the matter and will revert with full information," the hospital said.
Word reaching The Nairobian is that the woman was brought to hospital on Monday morning from Ebulamba in Emuhaya constituency within Vihiga County.
According to the daughter, "I brought mother to hospital for treatment, she was not attended to and unfortunately passed on at the facility's waiting bay."
Adding: "I came here yesterday at 9am with my sick mother for medication. I tried pleading with medics to attend to her in vain. She passed on today and still the mortuary attendants also refused to admit the body," she said adding that since the family didn't have money to hire a hearse back home, she opted to wheel her on the stretcher.
Covered with a navy blue bed sheet on the hospital bed, the body was destined for Emuhaya, approximately 20 kilometres away.
Its barely a month since a mortuary building which was under construction collapsed at the referral hospital.