Comrades threaten demos as 95,000 set to miss out on loans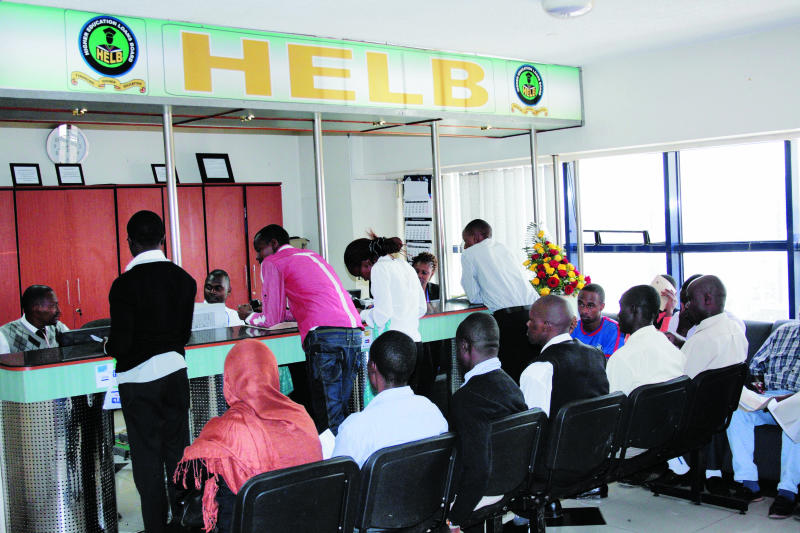 University students across the country have opposed the move by Higher Education Loans Board (HELB) to lock out least 95,000 students from receiving loans this year.
The students said HELB loan is the only way learners from needy backgrounds can fund their higher education, and that the government should not let them drop out for lack of fees.
HELB recently announced it will not be able to provide for all disadvantaged students due to financial restrictions arising from radical budget cuts, and incapacity to recover loans from those who have completed their studies.
Currently, HELB is owed Sh9.5 billion by 85,000 loan defaulters and its Sh15.5 billion budget request was cut by Sh2.2 billion. The student financier added that the financial limitations have affected the kitty and are affecting it from dispatching its duties effectively.
However, the announcement has not gone down well with many students who are now threatening to do all that is necessary to ensure that the government continues to support learners to further their studies.
They said they are not afraid to stage peaceful demonstrations to ensure that students who qualified for the loan get their monies without any difficulty.
Lewis Ambani, a third-year student at Masinde Muliro University of Science and Technology, who is pursuing Bachelor of BioMedical studies said that he comes from a humble background and has been surviving on the HELB loan.
"Imagine this is what I have been using to cater for my all needs in campus. It will be a big problem to many of us, and I happen to be among those who are going to miss out," said Okoth.
He added: "My parents cannot afford more than Sh100,00 per year for my university fees. That is where HELB comes in to cushion this burden."
His sentiments were echoed by Betty Chepkoech, a second-year student taking Bachelor of Physical Education and Chemistry at Maseno University, who said that a large number of students come from poor families and such a move is going to derail them from completing their studies.
Victor Karerera, a student at Kirinyaga University, said that with Covid affecting the economic outlook, it will be a double tragedy for poor parents who rely on HELB to fund their children's education.
"The state should see how it is going to mitigate the issue before this becomes a crisis. Just think of the 144,000 students who finished their secondary school education and qualified for university education. What if half of them miss out on the loans? It means their education and future is bleak," said Karerera.