Mother of six from West Pokot 'weds Holy Spirit'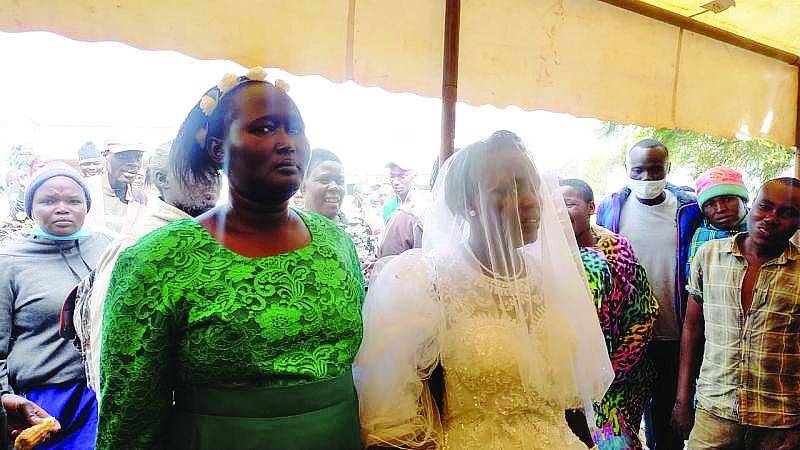 Dressed in a flowing white gown and a veil, Elizabeth Nalem was ready to walk down the aisle. It was her wedding day. And just like any other bride, she was elated.
But, there was no 'groom'. Her husband-to-be was the Holy Spirit!
And bizarre as it sounded, her wedding, which was held on May 26, attracted curious residents who wanted to have a glimpse of the rare occasion.
The ceremony kicked off with a sermon from a pastor, who prayed for her as she began a new chapter in her life.
Speaking to The Nairobian, Nalem said she had served the world for many years, and now she is a changed woman ready to serve her God.
The mother of six said the 'Holy Spirit' led her to Pastor Albert Rumaita who bought her the gown, hired vehicles and organised the ceremony held at Chelangaa gardens.
Elizabeth, who works for the town council, revealed she consulted her husband about the wedding, but he was against it. But this did not stop her.
Her husband Joshua Nalem said it is sad that his wife decided to abandon their matrimonial home and 'marry' the church.
"My wife used to go to church and what she had decided to do today is shocking. I can't understand," Joshua said, adding that his wife had been waking up at 3am to pray and when he questioned her actions she moved out of their home to a neighbouring homestead.
"She turned into a different person. She was obsessed with prayers. She is my wife and I paid her dowry. We have six children. Our first born just completed Form Four."
Pastor Rumaita, on the other hand, said he had no option but to meet her requests.