I am not Governor Joho's brother - Kiambu man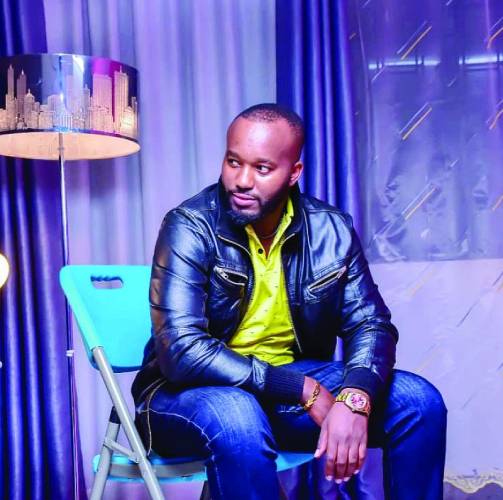 For the past few years, Hiram Mwangi has been the centre of attraction in his home town, Kiambu.
He attracts the attention of girls, who are bewitched by his looks. Many confuse him to Mombasa Governor Hassan Joho's younger brother.
His chocolate-skinned complexion, dazzlingly black eyes, sharp hair cut and side beards,bear a striking similarity to those of Governor Joho.
When The Nairobian caught up with him, the 30-year-old human resource manager at a local bank was donning a black leather jacket, sun glasses, a black t-shirt and a black cowboy hat.
"I receive attention from strangers wherever I go especially security guys. There is this day I went to a petrol station in the evening and the attendant was elated. He couldn't hide his joy and asked me why I had switched to a small car, yet I was a mheshimiwa," he said.
Mwangi, who graduated from the University of Nairobi with a Bachelor's Degree in Commerce and is currently pursuing a Masters in Strategic Management says the fame has come with a price.
"People expect me to be rich, which is not the case. They will ask me for money and freebies. Others request me to clear their children's' school fees or help them settle their sick relatives hospital bills," said Mwangi, who is camera shy and considers himself an introvert.
He revealed that most people address him in Swahili language since they assume his mastery of the language is tip-top.
"I started receiving such comments back in campus but I never paid much attention. When I relocated to Kiambu, people started associating me with Joho. I had never imagined in my life people would confuse me to Joho. I have never met him, but I hope one day, I will," he said.
The man, who was born and bred in Lari, Kiambu County loves fashion and confessed he spends a lot of money to buy clothes and jewelery.