Man narrates how his wife, mother of his three kids abandoned him for a mil-seller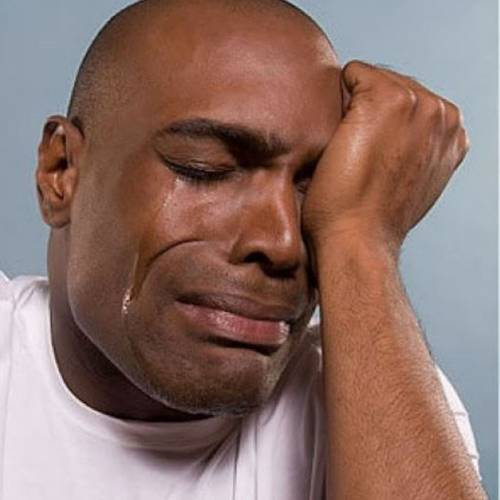 An elderly man from Belgut is appealing to the villager who 'snatched' his wife 13 years ago to allow his two children to come back home to him. John, 52, (not his real name) , a small-scale tea farmer disclosed that his wife, Betty (not her real name), ran off after she began making trips to his rival's homestead to pick up a bottle of milk.
"We didn't have milk and when the man's cow gave birth, my wife used to go to his house to buy milk. That is how their friendship began," he said.
He said when rumours of the illicit affair first broke out, he brushed them off since, "he was a loving husband and had even allocated his estranged wife a portion of his tea farm to pluck, sell tea leaves and use the proceeds as she wished."
"When rumours started that my wife was cheating on me, I dismissed them as mere propaganda created by jealous neighbours," he said. But the rumours persisted.
"One evening, I decided to confront my wife and she simply packed her bags and left with two of our children. Only our firstborn son decided to remain behind. I did not beat or mistreat my wife in any way," he said.
He pointed out that he is no longer interested in reuniting with his wife because she got other children from the illicit affair.
"I only want to be reunited with the two children I sired with her. She can continue living with her lover and their two children," he told The Nairobian.
John recalled that when he first met his wife, he had fallen heads over heels with her and quickly paid bride price to her family in form of cows and other customary gifts.
"We got married under Kipsigis customary laws. I never imagined that my wife would one day abandon me. I thought we would create one big happy family, but I am now a bachelor," he said.
But his estranged wife says she left him because of his drinking and the verbal abuse she endured during her marriage. "I have peace with my new man. I can't even remember the year I left my ex-husband. All I know is that our firstborn was in class five and he is now in form three. The man should leave me alone. I will never go back to him again," she said.
She defended herself from the tag that she was a runaway wife.
"I have asked the man for divorce but he has refused to grant it. He just wants me to go back to him so that I can continue to suffer," she said.
And now, local residents want the "village cock", as he has been nicknamed, to be evicted from the village.
Tecla Biwott, the Belgut Gender Officer, wondered why a section of the Chemoset residents were afraid their wives could easily be snatched by other men.
"A woman who is loved and well taken care of and respects her marriage cannot easily break the marriage vows," she said.
Belgut Officer Commanding Police Division (OCPD) Anthony Ogutu pointed out that the man has not committed any crime and the person to be charged should be the woman for committing bigamy.
"There is no crime when two consenting adults decide to live together as man and wife. That is unless there is something criminal in the union," he said.