Sonko now clarifies 'sigara kubwa' not same as marijuana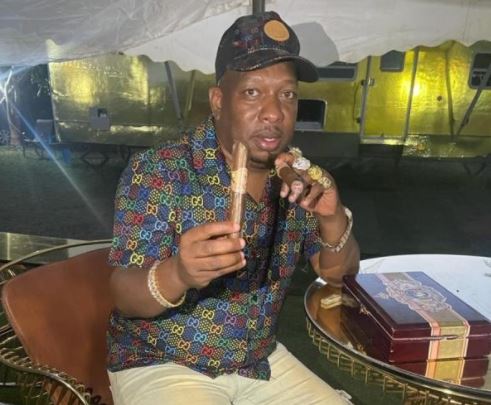 A move by the Rastafarian community to petition the High Court to legalise the use of bhang has triggered former Nairobi Governor Mike Mbuvi Sonko to issue a clarification that it is not the same as sigara kubwa.
The Rastafarians want bhang legalised because they say it nourishes them spiritually.
But Sonko, who previously admitted to smoking, says there is a difference between a cigar and bhang and confirmed it is the former that he uses.
"Mjue there's a very big difference between Sigara kubwa or cigar and Marijuana or bhang, which is yet to be legalised in Kenya," he shared.
Sonko said cigar is available at all tobacco outlets including the small shops around town and some duty-free shops at Wilson, JKIA and Moi (Mombasa) airports.
"I love my life and I like being myself. Hii navuta sai ndio sigara kubwa or cigar," he added.
In 2019, Sonko while rooting for the legalisation of bhang, claimed President Uhuru Kenyatta's visit to Jamaica was supposed to pave way for the importation of marijuana to Kenya.
This was during the second memorial service of former Kibra MP Ken Okoth, who was also rooting for the legalisation of bhang for medicinal use.
"We hear bhang helps in treating cancer. If the Bill is passed, we'll ensure pure bhang is brought from Jamaica," Sonko said.?
Okoth had written to National Assembly Speaker Justin Muturi seeking to introduce a Bill that would not only have made use of bhang legal but also removed from criminal records against citizens with prior convictions for bhang use.