Employees to wait longer for salaries as varsities go broke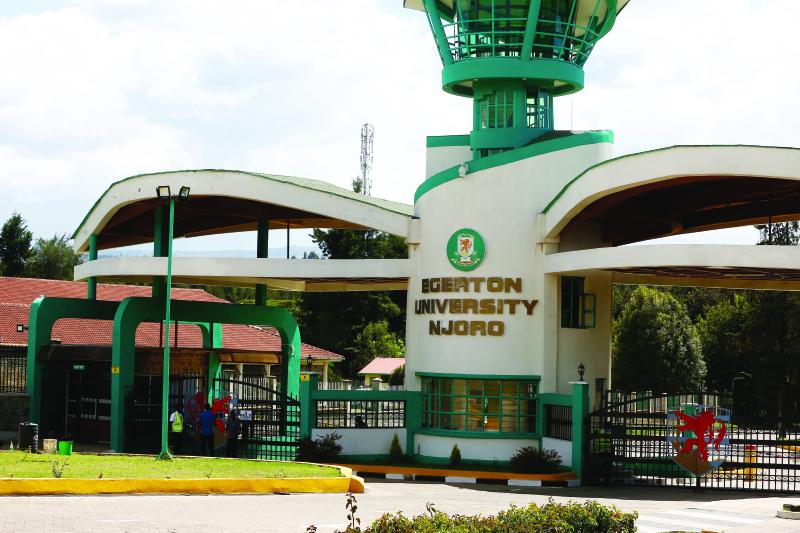 Staff working in different universities face tough times ahead as most of the institutions are unable to pay them their full salaries after most students failed to enrol for online studies due to various challenges.
This has left top administrators scratching their heads trying to find a balance between current expenditure and fulfilling their mandate of offering quality training and education to students in these 'new normal' times.
For instance, Egerton University administration says it is unable to fully pay staff their April salaries since it has no funds to do so.
The Njoro-based institution has not yet cleared the staff's June 2020 half-salary that they had agreed would be cleared early this year. According to Acting Vice Chancellor Prof Isaac Kibwage, the institution is willing to pay, but the closure of campuses in the country due to rising Covid-19 positive cases in March affected their revenue streams.
"This is to inform you all staff that following the closure of the University, it has not been possible to generate sufficient funds to pay both the salary of April 2021 and 50% salary arrears for June 2020," Prof Kibwaga wrote to the staff.
Adding: "The university will endeavour to pay 100% salary for April once the situation normalises. The payment of the arrears will resume in line with the return to work formula."
The same scenario is happening at Jomo Kenyatta University of Agriculture and Technology (JKUAT) where staff are being asked to be patient as the institution awaits government capacitation.
Prof Bernard Ikua, Deputy Vice Chancellor, Administration, asked the staff to "bear with the situation" since the institution is willing to pay the salaries but that cannot be achieved without government funding.
"The University majorly relies on government capacitation to cater for salaries and wages. The university has not received capacitation to enable payments of April 2021 salaries and therefore there is delay in paying the same," Prof Ikua said.
Last year, when learning institutions were closed and students had to go back home due to the outbreak of Covid-19 pandemic, two universities that were unable to pay the staff salaries opted to go the salary reduction route but were barred by the court.
Kisii University and Egerton University were asked not to do so since it was against the agreement between the workers and the institution.
According to the 2017-2021 Collective Bargaining Agreement (CBA), lecturers and workers are supposed to get a whopping Sh8.8 billion shillings as pay increases. But this has been a challenge since the government announced it was unable to provide Sh5 billion that was required to fully foot the bill.
Hide your knickers
Hanging your underwear on a public clothesline makes them public property