Conmen luring young girls with promise of love, gifts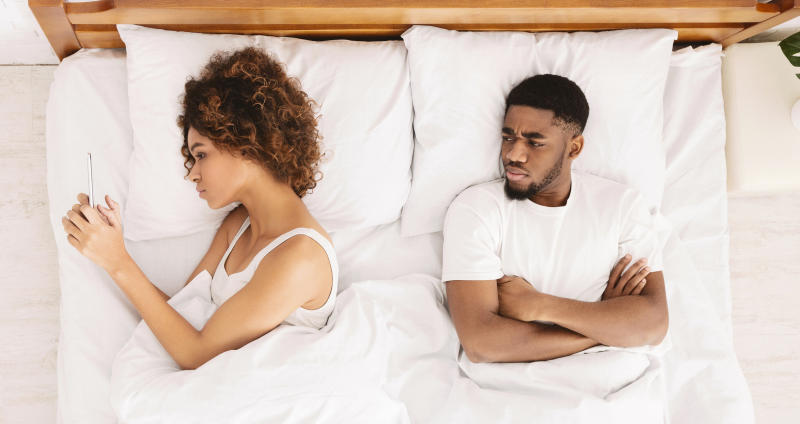 Early last year, Anne Njeri, a mother of two, reported a case at Kasarani Police station after losing Sh20,000 to an online scammer, who had been making moves on her on Facebook for two weeks.
Apparently, the man posed as a Mzungu based in Germany and after a brief chat with Njeri, he claimed to have organised for a surprise gift for her in form of expensive mobile phone as he plans to jet in and meet her. In fact he sent her some photos of the fancy gadget to prove his case amid their steamy chats.
Days later having given out her details expecting delivery, she received a call from a local claiming to be an agent based at the Jomo Kenyatta International Airport (JKIA) and that some gifts had arrived in her name.
All she was required to do is collect the present in person. On her way to JKIA, the man changed the story and told her the gifts would be delivered in Eastleigh if she pays Sh20,000.
She obliged and paid the amount only to realise she had been pranked and that what she believed to be a genuine lover was an online scamme, which she had fallen for. Njeri had fallen for a fake mzungu sponsor chatting away the night as his tired husband slept like baby.
Take caution
Such cases have forced the Directorate of Criminal Investigations (DCI) to caution young and married women from falling in love with strangers online, who promise them a good life abroad, but end up being swindled their hard earned money by men operating around Kiambu or Kisumu.
"Our counterparts based at Jomo Kenyatta International Airport were alarmed by the influx of young ladies, who throng the country's international gateway, ostensibly to collect gifts that their suitors, whom they met online have sent," reads warning by DCI.
Detectives say the men pose as businessmen with their social media timelines teeming with photos of their supposed flashy lifestyles and prey on young ladies whom they promise blissful lives abroad.
As the fake relationship blossoms, they offer to send them expensive gifts to demonstrate their seriousness.
In another incident, a young lady met a man claiming to be a Briton and after days of sexting and phone calls he claimed to be smitten and that he wanted to surprise her with necklaces made of gold and other assorted jewelry.
"She later received a call from a man, who identified himself as a customs agent based at JKIA who had received her shipment from abroad.
She was asked to pay the landing fee for the package and facilitate its clearance at a total cost of Sh52,000 then go and collect the stuff," DCI warned.
"We wish to caution young ladies to be wary of such fraudsters, who may end up tricking them into more dangerous situations, some of which may cost them their lives."
Hide your knickers
Hanging your underwear on a public clothesline makes them public property