Curtains fall for veteran thespian who dreamed of playing Mandela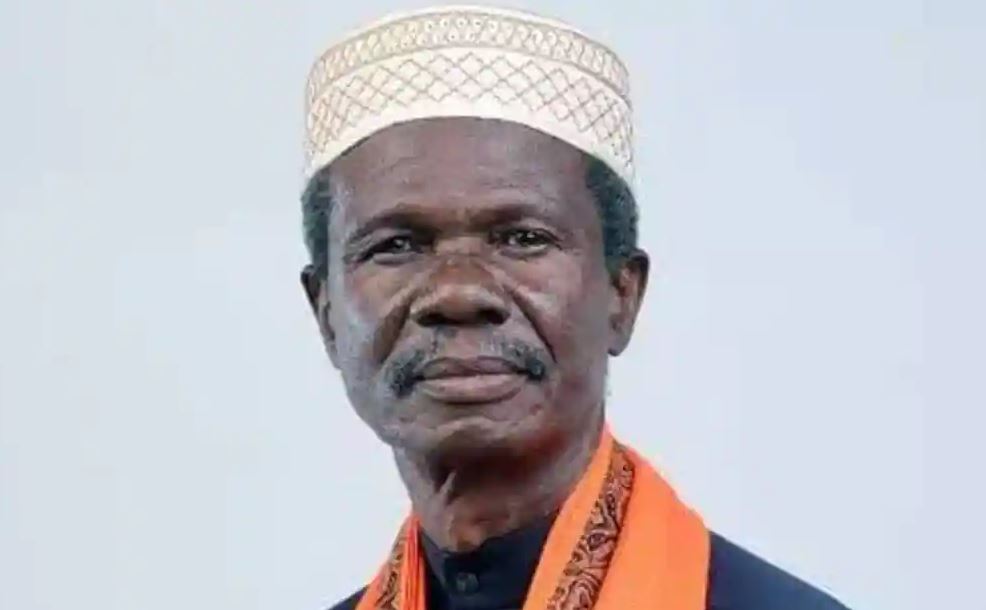 The late thespian Gilbert 'Gillie' Owino, who died last week, had hopes of one day playing the role of Nelson Mandela and Morgan Freeman in a movie. The two icons alongside Sidney Poitier were his role models.
Sidney Poitier played the main role in the movie 'The Wilby Conspiracy' shot in Nairobi back in the late 70s and later made it to the list of the few first black actors to play a major role in film and the first to win an Oscar for best actor.
It is what inspired Gillie, a man who have lived his dreams out in public always hopeful to show to other folks that it's possible.
"I have been told that I resemble the late Nelson Mandela. I would like to play him. I admire American actor Morgan Freeman, I would like to play him too. He is my role model after Sidney Poiti," said 'Gillie' in a past interview with Anjellah Owino.
The actor, who died aged 63 was a professional accountant. His thespian journey into acting began 40 years ago while in high school when he landed a role as an extra walking in the streets in the movie 'The Wilby Conspiracy.'
"I watched them transform the streets of Nairobi to be like a bazaar in India. That was one of my first encounter with the magic of film in early 70s while I was in high school and I was one of the extras, walking on the street," said Gilie.
He had a vision of venturing internationally and having his work on Netflix before he succumbed to stomach cancer at Mombasa hospital.
"The next place we are going is Netflix. We are on that level," said Gillie in an earlier interview.
He was a famed theatre TV and film director, actor and writer, who staged many plays in Mombasa's Little Theatre Club and Kenya National Theatre in Nairobi.
His latest screen play was 'Pete' (ring), a Mombasa-based soap opera series, airing on Maisha Magic East, where he assumed a role of a wise, calm and happy elder who wanted peace on the Funzi Island that was marked with betrayal.
Known as 'Mzee Msiri' (old man with secrets), Gillie was among the pioneers that was honoured with a Lifetime Achievement Award at the Sanaa Theatre Awards in 2018. The family and cast members said the late Gillie did not show any signs of ailing and was even seen at shoots a week before he succumbed to the ailment.
"Gillie Owino gave his all on stage at Little Theatre in Mombasa and on screen. I had the honour of working with him in Mombasa a few years ago and will miss his professionalism. You've finished your race. Fare thee well, Gillie," Actor Raymond Ofula wrote.
Gillie's first significant play was 'The Siren', which premiered on KBC TV. The series focused on the debate about contraceptives. He wrote the script and narrated it.
'Ipi Tombi' was another play the late thespian featured in as a producer, co-choreographer and director. It was a written by two South African writers, who focused on a man, who leaves the countryside to look for employment in the city but he faces police harassment.
Another prominent play he featured in was "The Curse" staged in 2000, where he played the role of an oracle. 'The Curse' was about abortion and it encouraged debate around it too.
In the 80s, Gillie also played as the eldest son of Muntu in the play, "Muntu" by Doe DeGraft.
He also featured in Lakunle in Wole Soyinka's "The Lion and the Jewel" adaptation.
"I love that I get to play these roles. I admire the character of Mzee Msiri. If I exhibit his traits in real life, I am happy. If I am not, I would love to be like him. He is in no hurry for anything. He is calm, calculated, peacemaker and gets mad occasionally," said Gillie.
The thespian said arts can build character and boost confidence.
"I came to understand that life is not that serious. I enjoy it. I learn to be thankful. I walk into the knowledge that all things are possible," said Gillie.
Hide your knickers
Hanging your underwear on a public clothesline makes them public property