Woman claims ex-husband stole their 9-month old son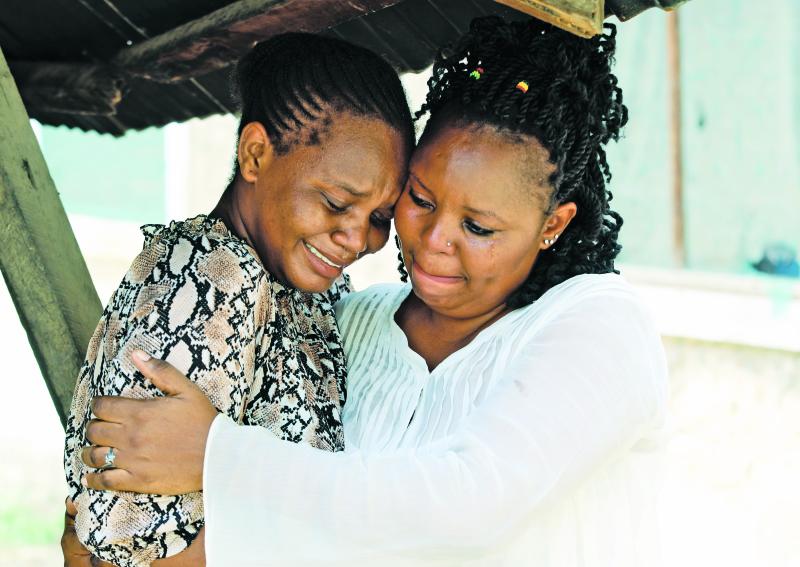 A mother, whose nine months old baby was stolen from her house in Bamburi, Mombasa, now alleges her ex-husband of orchestrating the theft.
Tina Khadini Sammy said his estranged husband allegedly decided to steal their son after she took him to Federation of Women Lawyers (FIDA) for failing to provide for their child since he was born.
She said it was unusual that her son was stolen the same day her husband was summoned at FIDA offices for discussions over how he will take care of the welfare of their child. The mother said their son is too young to be with anyone else and is probably in distress because he is only used to being with her.
"Please bring back my child, he is my only hope and happiness. He is too young to be without me and he is used to me," she said.
Tina was married to Santo Taki but the two divorced over marital wrangles in 2019 and have not been in touch since. However, when she informed her estranged husband that their son had been stolen, Taki was reluctant to act.
Tina said Taki refused to let her into his parents' home in Tudor when she tried to access the compound. Instead, he chased her away, which raised her suspicions.
"Taki bring back my son. I know you took him away. If you wanted nothing to do with him you should have let me take care of him like I have always done," Tina cried out.
Her child was stolen from her house in Kazandani by a woman who had posed as client seeking to buy wigs from her. Tina, who sells beauty products online, said the woman placed an order and she asked her to come to collect from her house.
She arrived at Tina's house accompanied by a 10-year-old girl whom she claimed was her daughter. Tina claims the girl walked out of the house with her son pretending to go to buy candies not knowing it was a strategy to steal her son.
"So the woman got concerned as she wanted to leave and got up to go and get them. She went out of the house before me and before I could join her, she had disappeared. I checked her and my child at all the shops around but she was not around. That is when I realised my son had been stolen," she explained.
A motorbike operator, who was near the hosue, confirmed to Tina that the woman boarded a boda boda in the company of a small girl and a baby but never disclosed her destination.
When contacted, Taki denied stealing his son but said he was surprised and angered when his ex-lover stormed his parents' home in Tudor accusing him of stealing the baby.
"How can I take away my child, who is nine months old and deserves to be with the mother? I don't know where she stays. I have not talked with her since we divorced in 2020," said Taki.
Taki reported the loss of his son to the police at Makupa.
Hide your knickers
Hanging your underwear on a public clothesline makes them public property