Kayole bishop takes sabbatical leave to join politics, vows to cleanse MPs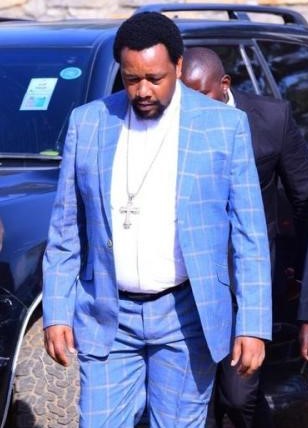 A city pastor is joining the marky world of politics after years of nourishing the flock in Nairobi's Kayole estate.
Godfrey Migwi, the lead preacher of House of Hope, has made his intentions known with huge billboards at strategic spots in Murang'a town.
Even though the posters do not reveal the party on whose ticket he will vie, he said that he has not left the pulpit but wants to serve Mathioya constituents. The current MP is Peter Kimari.
"It is true I will be vying for the parliamentary seat next year. I come from the region and I understand their problems, this is more of calling to liberate the region rather than normal politics played around," he told The Nairobian.
"It doesn't mean I have left the church. If I win the seat, it will be a good opportunity for me to preach and pray in Parliament and end deep rooted corruption. We all heard sometimes back how MPs were found sharing bribes in toilet to support certain bills. With prayers, we will overtcome such."
Migwi says he has more than ten preachers, who run the church when he is not around and venturing into politics will give chance to reach not only to common mwananchi but also MPs and other senior State officials.
Independent Electoral and Boundaries Commission (IEBC) staff in Mathioya has told The Nairobian that the billboards in Murang'a town are premature and that he has advised the man of God to follow the law lest he goes against the Elections Act.
"I have advised him to understand the elections laws so he doen't find himself in trouble come next year," said the official.
But he preacher argues that what he has done is just introduction like other leaders, who have been going to meetings to introduce themselves and there is nothing to it.