City dwellers shift to Northern bypass to imbibe and have sex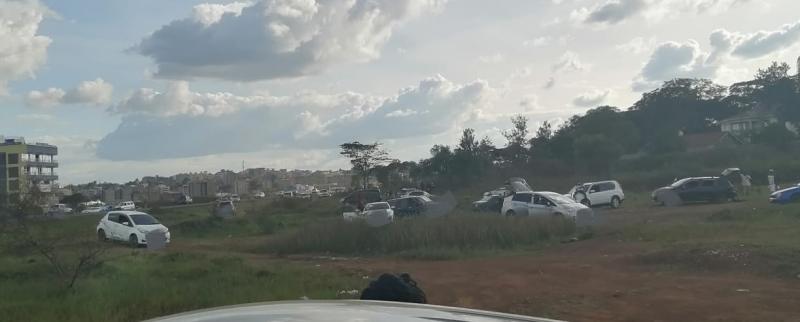 With pubs and restaurants closed and security officers keen to enforce Covid-1p containment protocols, hundreds of Nairobians have shifted their weekend merry making to Northern bypass off Thika Road .
The revelers flock an open fielded behind Mirema on the busy bypass to imbibe in the comfort of their vehicles and nearby thickets.
Tucked not far away from residential areas, the area is overgrown with vegetation that some wild merry makers have turned into dens for quick sex in the evening hours just before the 8pm curfew.
The cases have shot up with activities in the field increasing since the bars and restaurants were closed in Nairobi and four adjacent counties including Kiambu, Nakuru, Kajiado and Machakos.
Francis Kibe, a cigarette hawkers in the area who spoke to The Nairobian, said some of the revelers frequent the area on weekends and come from as far as Kiambu town, Kasarani and even Ruai for the outdoor ambience and use the hideout for their escapades.
Booming business
"Most are new here, their presence has boosted our business but it is not good for those who live around because sometime they do shocking things inside their vehicles," he said. "Some go to the extend of having sex in the vehicles, it seems some of them are in secret relationships judging from their conduct."
The area is now littered with used condoms, panties, beer bottles, cigarette packets and other drugs packets strewn across the thickets.
At the height of the Covid-19 pandemic last year, Kenya Wildlife Services (KWS) was forced to introduce new regulations for Nairobians who were frequenting Ngong Hills for romantic escapades.
The move was informed after locals living around Ngong recovered over 1,000 used condoms left by visitors believed to have travelled from Nairobi to enjoy the breeze and sunset from atop the scenic hills over the weekend.
The matter was reported to police and Kenya Forest Service, with the locals further complaining that the trend was disturbing as the visitors leave behind liquor bottles and makeup kits.
Hide your knickers
Hanging your underwear on a public clothesline makes them public property