Alcohol robbed me of my job, says ex-soldier who crushes ballast to survive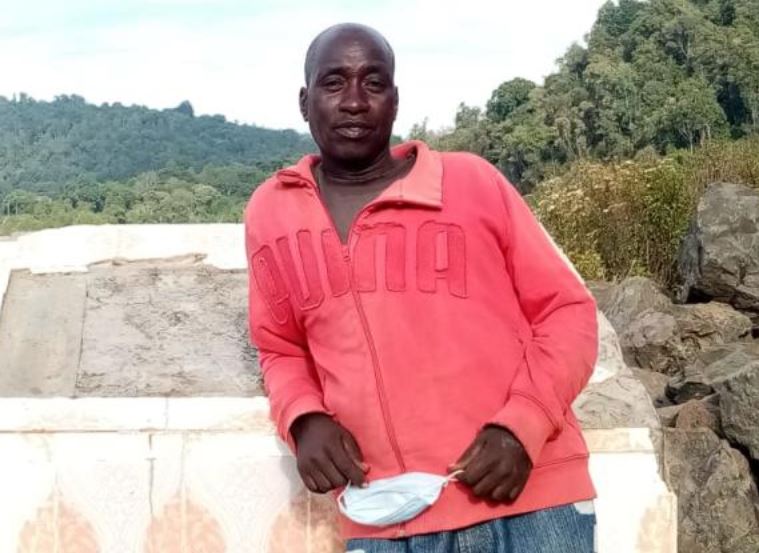 If Isaac Kiprop was still serving in the military, he could have been a senior officer today. This is the dream he wishes could have turned true but today, the man from Eldama-Ravine in Baringo County is crushing and selling ballast in quarries to put food on the table.
Kiprop claims he was dismissed from the service more than 10 years ago after checking into a bar for a normal drink only to be allegedly drugged by an unknown reveler.
"It has been tough outside here since I was dismissed in 2003. The drug incident robbed me of my job. I stopped drinking. Maybe, I could be a senior officer today," he says.
"We were on assignment in Kisumu and after we were done with the parade, we went for drinks in town during the weekend as usual.
"To my surprise, I lost my senses and woke up two days later. I think someone spiked my drink in the bar without my knowledge." he added.
Kiprop says when he regained his senses, he went back to the bottle but suspects that the drug used to stupefy him must have ruined his judgment.
"Whenever I tasted alcohol, I would forget everything about my work place," he adds.
For this reason, he became a marked man since his record and performance in the service deteroriated. He was then dismissed unceremoniously. The man, who joined the army in 1997, claims that after his dismissal, he started hunting for jobs in vain yet he was the only breadwinner and father of four.
"At some point, my wife left with the kids but I never gave up. As a man, having reflected a lot about my life, I stopped drinking after realising things were not looking good. Today, I work in quarries crushing ballast to survive," he adds.
In early 2016, Kiprop says he attended same function with President Uhuru in Baringo County where he got chance to share his ordeal and that he was now a sober officer.
"I was in company of local leaders and told him about my ordeal. I confessed about the drug incident and after hearing that I was now sober, he said my case will be solved in a week's time. I am still waiting and optimistic that he meant it," he notes.
In 2018, Kiprop wrote to his seniors requesting to be absorbed back to the service, a move that boosted his spirits.
"My former commander was happy about my progress and made good recommendation but nothing much could be done because I don't have documents showing I was dismissed or my identity card since it was retained by the military command," he says.
Kiprop then started attending church services at a local church and now is a leader of the environment unit.
"I'm still supporting my children with proceeds from the quarry job but hopeful I will still be reabsorbed to serve the country," he adds.
He served under the private wing and was among long range sharpshooters using 84 caliber rifles that saw him recognized as 'Star soldier'.
"It has been an eye opener and I have learnt some lessons in life, at my age I can still serve my and defend my country according to our oath. It is not life sentence because other comrades have gone through the same, reformed and went back to the service, I'm sure this is my right time," he says.
Area Chief Gideon Chepnjor confirmed to The Nairobian Kiprop's predicament.
Hide your knickers
Hanging your underwear on a public clothesline makes them public property