Smart city men hiring suits from dry cleaners to look executive for important meetings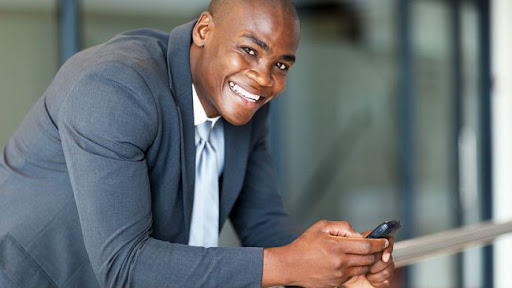 Towards Christmas last year, businessman Enoch Nyakundi was forced to seek police help to get back his suit from a laundry shop at the city centre.
The attendants at the dry cleaner along Moi Avenue had taken Nyakundi in circles for a month, claiming a member of staff, who had received his costly Italian wear was on vacation. When police came in, he was not only compensated but also received a confession from staff that his suit was hired by a man, who never returned it.
The Nairobian has since established that many men are hiring suits from dry cleaners in the CBD so as to look good when going for important meetings or functions. Some fail to return them putting the owners in trouble.
Robert Maiyo, a former employee of popular laundry joint along Ronald Ngala, revealed the trend has gained traction for some time now in a secret arrangement facilitated by a few employees of these laundry outlets out to make quick bucks.
"It is a secret arrangement that has been going on for a while now. Early last year a customer approached me with the request but I turned him down, even though I had been bringing a pair of suit for wash," he narrated. "He requested if I can get him the best suit for an event but I refused only to discover one of my colleague assisted him for a fee while I was away. It happens across the city."
Maiyo says this aided by the fact some clients take long to collect their clothes for up to a month while others bring in many pairs and only come for few. However, there are those clients who disappear for good, never to reclaim their clothes, which allowed such deals to be actualised.
At the city centre, Maiyo says clothes are charged according to fabric but ranges between Sh300 to Sh600 and above. Some shops indicate on the receipts collection dates, which aides the arrangements. Aplhonce Muiya, who runs a laundry business on Ngong Road, however, says such requests are there but turns them down for fear of tarnishing their reputation if caught by loyal clients.
"I have been approached by youthful men, who know some of my clients are wazungu who bring in costly suits. One of them told me he wanted a suit just for an hour to rush somewhere to seal a deal but I refused," he claims.
Muiya warned people to accept their situation and live within their means. "What if they hire the suits and collide with the owners. I will be left with an egg on the face. But some of my colleagues make good money from the trade as people pay up to Sh500 per day for good quality suits," says Muiya.
Fashion stylist Anthony Kimasia says such people are pushed by social media trends to try all means to keep fake image.
"Social media is to blame because that's where they see and post the good things like designer clothes but cannot afford them, says Kimasia. "Most culprits are aged between 25 to 35 years. Fraudsters aiming to impress their prey and some upcoming preachers are to blame. They dupe their customers and it is wrong."
Hide your knickers
Hanging your underwear on a public clothesline makes them public property