Leaked TikTok video has caused me emotional pain, says ODM politician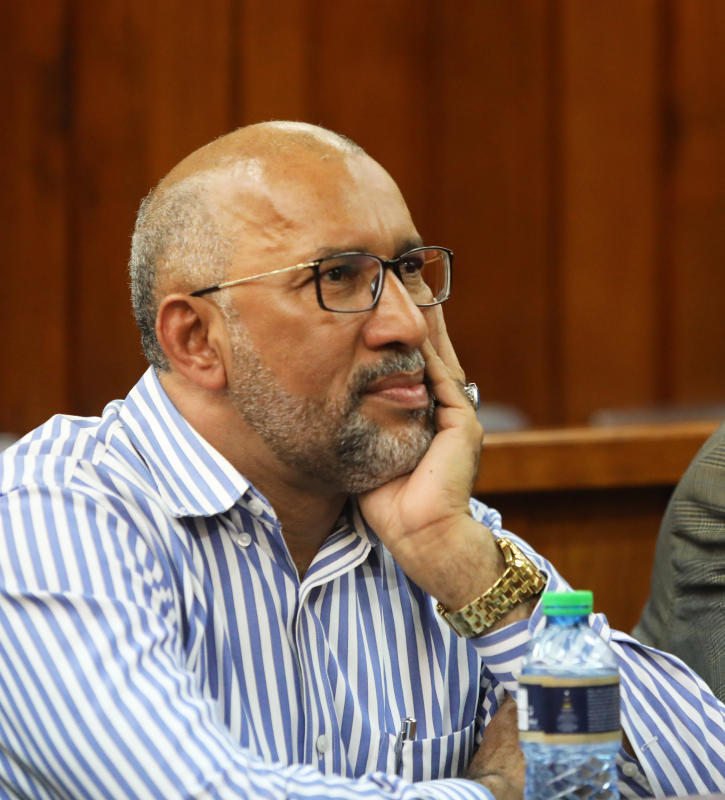 Lamu politician, who is bending his 50s is the talk of town after a video purporting that his bride was a 17-year-old girl leaked.
The video, captioned, 'Rishad Amana Lamu politician weds a 17-year-old girl,' was uploaded on TikTok and shows the ODM politician with parliamentary ambitions next to a young beautiful bride sharing a cake during their wedding, which was celebrated a few months ago. The video was uploaded through a pseudo account bearing the bride's name.
Speaking to The Nairobian, Rishad Amana, a father of 10 children, said that the video has caused his family emotional grief.
"I am not affected by what my detractors say about me on social media, but when issues spill over to my family and private life, I will definitely involve the authorities."
Human rights outfit, Haki Africa, took up the matter following rumours that the bride was a minor. But the NGO established that the bride was an adult with an ID card.
"We investigated and established that the bride was indeed a Kenyan identity-carrying adult," said Yunus Ishaq, Haki Africa Lamu coordinator.
The leaked video also sparked debate about the display of opulence. Muslims are allowed to marry up to four wives and Amana received overwhelming support online.
"The man legally wedded a wife and no one has any business criticising his actions, which are within the framework of Sharia law," noted one online commentator on the matter.
Others argued that Amana's wedding was a private affair and should not be broadcast without his permission.
"This is a religious affair. Why would someone share a private video like this here? The admins should pull it down immediately," someone posted about the video.
These views are shared by Sheikh Mohammed Khalifa of the Council of Imams and Preachers Kenya (CIPK), who points out that a Muslim woman's beauty should not be paraded to the public.
"The Quran teaches that a woman's modesty should be safeguarded so that her respect is maintained," says the sheikh.
Amana has unsuccessfully vied for the Lamu West parliamentary seat several times. In the last elections, he successfully challenged the win of his main contender and incumbent Maendeleo Chap Chap MP Stanley Muthama.
He cut his political teeth in the opposition, serving as an official in different capacities in the original FORD, DP and his current party ODM.
He describes himself in one of his social media accounts as 'mtu maarufu.' Residents in Lamu associate him with courage, especially after dismissing Jubilee leaders in the country as 'computer-generated leaders' at the height of the standoff between the ruling party and ODM.
He at one time was quoted asking the president to convene an urgent meeting with NASA and other political party leaders to ensure the country does not descend into chaos in the run-up to the last General Election.
"Leadership will come and go, but the country is here to stay," he said at the time.
He is a close ally of Mombasa Governor Ali Hassan Joho, who he fondly refers to as 'my deputy party leader.' He is also close to ODM leader Raila Odinga which might explain his direct nomination during the last election.
He is among the exclusive clique of Lamu-born and bred locals who succeeded in life through a combination of education, business acumen and sheer determination.
Sources claim that his Islamic education was crowned when he, among others, received his ijaza (certification) from his Eminence Sheikh Abdalla Saleh Al Farsy.
After serving shortly in employment after his education, he went into business opening a logistics firm before throwing his hat into the political arena.