Premium
I discarded my university degree to focus on dog Airbnb business
MONEY
By Silas Nyamweya | May 10th 2022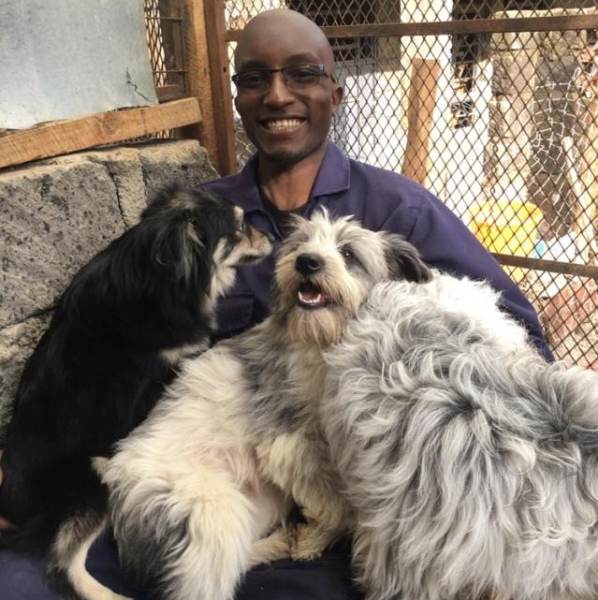 Not many Kenyans are aware or passionate about setting up pet rental spaces for travellers. As such, Eddy Nganga has fully exploited this gap and established a dog Airbnb.
He was motivated by the need for pet lovers to find a place to leave their dogs while away. Nganga said animal lovers had a difficult time caring for their dogs while on vacation.
The businessman, who studied at the University of Nairobi, said being fond of pets made it easy to set aside his academic credentials and try his luck in the Airbnb business.
Nganga said some people prefer travelling with their dogs but many accommodation facilities do not allow pets.
He said his business is premised on taking care of the animals so the owners don't have to worry about hygiene, feeding, or medicating the pets.
"Travelling with a dog can be extremely hectic, not forgetting that most places where people go on holiday have strict policies on pets."
According to Nganga, pet owners don't enjoy leaving their pets at home with their neighbours or house help since their safety and comfort are not guaranteed. "Our clients find this to be a one-stop-shop for their dogs' needs since we offer these additional services: dog grooming and walking," Nganga told City Biz, adding that "our services are affordable, professional and offered with love".
Since starting out the business in 2021 mid-September, Nganga says he has never looked back. He invested in pet kennels and other pet-friendly spaces. "Part of the reason why I started this project is because of my great passion for dogs which I've had since I was a young boy."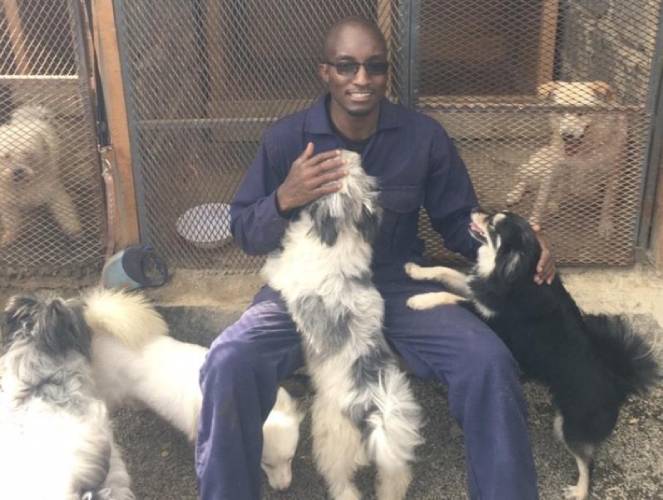 Most of Nganga's clients are middle-class citizens who can afford to spend money on their pets. To get such clients, he uses social media to attract clients and market his business. Referrals have also worked to his advantage as he ensures the services offered are exemplary.
His main job entails picking dogs from clients and dropping them at their destinations. He takes care of the pet in terms of its safety, hygiene and feeding. "I wake up at 6am to inspect the dog Airbnbs and then proceed to clean the sleeping quarters and give the dogs water. I then proceed to conduct training sessions on selected dogs which could last up to 1pm.
After lunch, I release all dogs for play sessions up to 4pm. Once all dogs have had fun and adequately socialised with each other I head to the kitchen area to prepare a meal for them."
Their diet typically consists of chicken parts, heads, necks and feet which are thoroughly boiled and then served with soup. Nganga continued: "I serve each dog from their sleeping quarters as I also strictly supervise them to avoid fights. Once I'm done with this I call it a day."
The main business is located in Nairobi. However, Nganga offers to pick and drop services to clients who are unable to access the Airbnb in Kikuyu, Kiambu County. Other clients are from Kajiado and Machakos counties which are quite a distance from their location.
"A client will ideally call ahead of time and make a booking for pick up. I travel to their location with a dog cage for transportation," Nganga told City Biz.
However, Nganga said he does not take any dogs. His main concern is healthcare and avoiding the possible spread of diseases. "We don't admit dogs that are not vaccinated and therefore lack a vaccination card."
Charges for the dog Airbnb business largely depend on factors such as the size of the dog and diet requirements. Small dogs are charged Sh200 while medium to large dogs are charged Sh400 a day.
Like many other businesses, the dog Airbnb business has its share of challenges. "For example, I had an extremely territorial female Rottweiler that did not want anyone getting close. Integrating such a dog is a tall order since I'm constantly at risk of getting injured as I perform my duties. It takes much effort and time handling such a dog since one mistake could prove to be fatal." There is also the risk of disease outbreaks and subsequent infections. Like any other animal, dogs are prone to get infected. Since Airbnb hosts numerous dogs, this means there is always an inherent risk of an outbreak.
He draws his parting shot from the famous quote of Robert Wagner; "A dog will teach you unconditional love…If you can have that in your life, things won't be too bad."