Infrastructure development influencing land prices in Nairobi's surbubs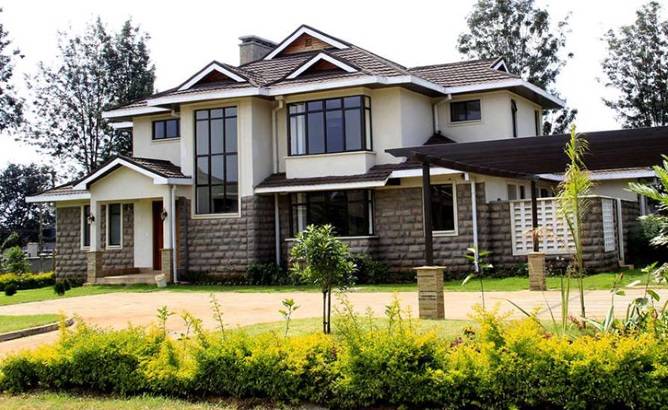 It is next to impossible for an average Nairobian to buy a plot and build a house within the capital city. The prices of the houses on sale – even though there are reports of recent reduced or stagnated prices – remain a pipe dream. Can we believe that there is hope to buy a plot and construct in counties that border Nairobi?
Real estate remains an attractive investment following the perpetual demand for housing against the backdrop of increased urbanization and growth of devolution.
The Government has also made toddler steps towards attempting to meet the annual housing requirements as private developers compete with each other in the housing market.
Prospective homeowners and private developers are now embracing buying land out of the capital city to construct houses that cater for assorted tastes and budgets.
For instance, several Nairobians are scrambling for plots in satellite towns with high potential. Some of these areas include Athi River, Mlolongo, Mavoko, Nakuru, Ngong, Ruaka, Syokimau, Embakasi, Kahawa Wendani, Thika, Kitengela, Ruiru and off Thika road - Kasarani, Roysambu and Ruaraka.
However, some well-oiled Nairobians are still lucky to get a slice of suburbs with high potential. Some of these wealthy personalities go to the extent of purchasing maisonettes and stand-alone houses which they demolish and erect modern apartments.
A fitting example is South C where private developers have invaded areas like Ole Shaparo Avenue and erected state of the art apartments whose rents rival their peers in upscale areas. Many other such suburbs with high potential include areas like Thindigua (Kiambu Road), Kiambu, South B, Kabete, Komarock, Imara Daima, Membley, Rongai, Waiyaki Way (Uthiru, Regen, Kinoo, Kikuyu), Ngong Road and Langata.
Some of the high potential areas in the outskirts of Nairobi could be testimony that real estate sector remains a central component of the country's immediate and longer-term economic growth agenda post-Covid-19. Pundits concur that growth in real estate is fueled by strong economic growth and massive infrastructure development.
However, it will be interesting to see how the sector will be next year – being an election year – as investors and developers may adopt a wait strategy for new developments until the election period is over.
The demand for investment in real estate shifted to top gear over five years ago after the Government embarked on mega infrastructure projects - the Standard Gauge Railway, commuter rail and construction of the Western Bypass in Nairobi. Land prices in Nairobi suburbs have also increased marginally over the recent years following construction of roads such as the Outer Ring Road expansion and completion of the Southern Bypass.
Going forward, investor demand is expected to apply pressure on land prices in satellite towns – Kitengela, Athi River, Syokimau, Ngong, Juja and Thika, among others – leading to increased growth in prices. Developments are also expected to increase possibly leading to stagnation of rental rates in the short to medium term.
- Harold Ayodo is an Advocate of the High Court of Kenya