It will take time for rents in posh Nairobi estates to come down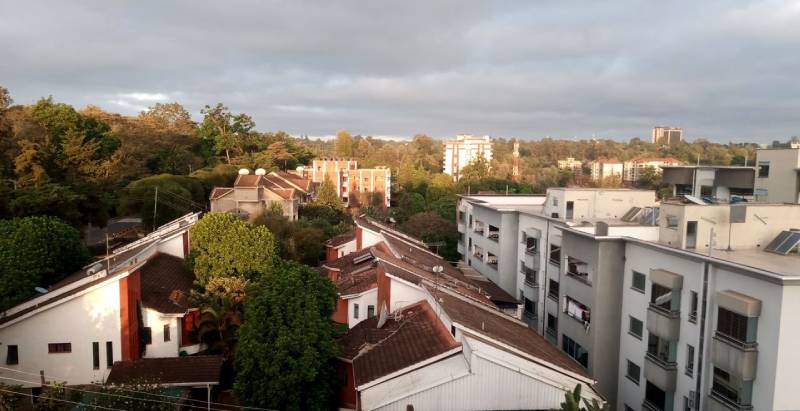 There has been rapid transformation of posh estates in Nairobi like Kilimani, Kileleshwa, Lavington, Hurlingham and Westlands. Multi-storey residential buildings dot these estates that were previously characterised by bungalows under controlled development. The high-end areas were the epitome of serenity, with trees and manicured lawns that gave residents a sense of class. Should this not be great news on the inevitable lowering of rent, which will eventually open doors to more Nairobians to the former posh residential areas?
Jima, Nairobi
The law of supply and demand is clear that whenever a commodity is in excess supply in the market with lower demand, prices come down.
Currently, a drive on Kindaruma Road in Kilimani depicts an area overwhelmed with hundreds of apartment blocks. Not many Nairobians can afford to buy or rent those apartments. Moreover, a lot has happened since the coronavirus pandemic struck early last year – many people lost their jobs and moved to cheaper estates or even packed and headed back to shaggz.
On the flipside, the lucky Nairobians with good income will somersault to the upscale areas which are closer to the economic epicentre of the capital. Maybe what the authorities will now have on top of their to-do list is the upgrade of infrastructure and services to match the explosion of new residents.
Closer home, a survey by HassConsult shows that houses in Nairobi recorded a 1.7 per cent drop in the past 12 months.
It further indicated that the perpetual oversupply of modern apartments in upper-middle-class areas like Kilimani and Kileleshwa caused prices to dip.
Some pundits concur that lack of affordability is to blame due to massive job losses and pay cuts experienced by many Kenyans in the past 15 months, thanks to Covid-19.
Apartments on average recorded a 5.8 per cent drop in price during the period, far ahead of detached houses whose prices dropped by 1.7 per cent, and semi-detached units whose prices went up by 0.7 per cent on average.
The once leafy high-end areas will therefore fast transform into massive apartments and start looking like Eastlands with hundreds of tenants.
Recently, another report by Knight Frank titled, Kenya Market Update 2021, indicated that the rental rates in select areas in Nairobi declined by six per cent.
Units in Westlands experienced a decline in rent, with a 7.69 per cent drop in the first six months compared to the same period the previous year.
Housing units in Upper Hill and Kilimani each saw a drop of 11 per cent in the period.
There are some Nairobians who have opted to relocate to emerging outskirt towns like Mlolongo and Syokimau considering their cheaper rental rates and spacious houses. The fast-changing transport infrastructure in the capital city means that many residents can comfortably travel to and from work using the new commuter trains.
- Harold Ayodo is an Advocate of the High Court of Kenya