Apartment prices in Nairobi's posh hoods now favour buyers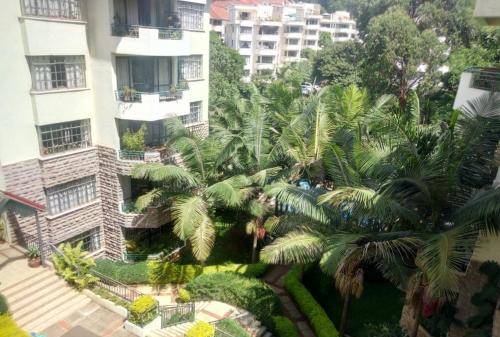 The latest property survey by realtors HassConsult indicates that houses in Nairobi recorded a 1.7 per cent drop in the past 12 months.
Perpetual oversupply of modern apartments in upper-middle-class areas like Kilimani and Kileleshwa caused prices to dip.
Some realtors concur that lack of affordability is also to blame due to massive job losses and pay cuts experienced by many Kenyans in the past 15 months, thanks to Covid-19.
Slow business is also to blame as the pandemic has seen several potential buyers hold back over uncertainties.
According to the latest HassConsult survey, the property market is experiencing static sales price due to an oversupplied in the apartment market in Kilimani and Kileleshwa.
Apartments on average recorded a 5.8 per cent drop in price during the period, far ahead of detached houses whose prices dropped by 1.7 per cent, and semi-detached units whose prices went up by 0.7 per cent on average.
Ironically, rents continued to rise, driven by higher demand for semi-detached houses and apartments in areas such as Lang'ata, Ruiru and Parklands.
The reason behind the rise in rent is the increase in rental prices of detached houses by 3.4 per cent in the second quarter of 2021.
A separate report by Knight Frank titled, Kenya Market Update 2021, indicated that the rental rates in select areas in Nairobi declined by six per cent.
Units in Westlands experienced a decline in rent, with a 7.69 per cent drop in the first six months compared to the same period the previous year.
Housing units in Upper Hill and Kilimani each saw a drop of 11 per cent in the period.
Other areas such as those the Central Business District saw the biggest drop of 20 per cent in rental rates.
The decline was mainly attributed to factors such as the reopening of the economy, rolling out of vaccination, and landlords adjusting the rental terms to accept lower rental prices.
According to the report, continued oversupply of residential developments in some locations, coupled with the current economic state, still make the sector a buyers' and tenants' market.
The report also said that there would be an increase in rental prices in the second half of 2021 over the projected containment of the Covid-19 virus, a rise in economic growth as well as increased flexibility from landlords and sellers.
The report says that over the review period, notable progress was made regionally by both the government and private investors in the affordable housing sub-sector.
- Harold Ayodo is an advocate of the High Court.