Fare thee well businessman Chris Kirubi: Kenya's most expensively dressed dude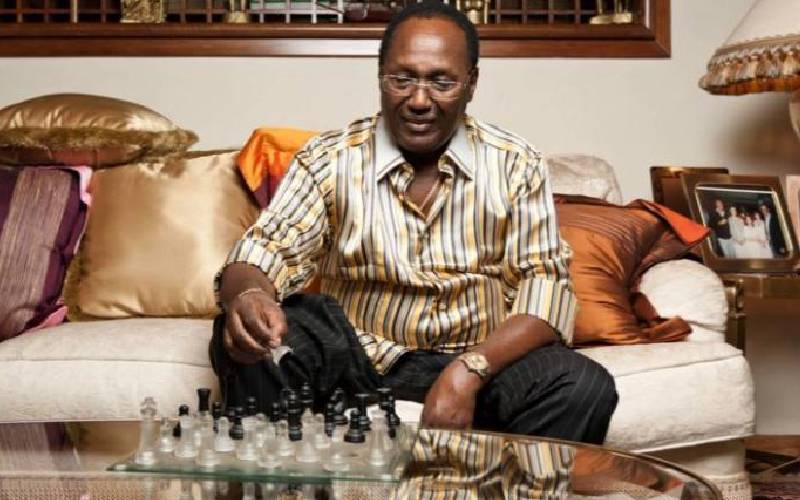 Loaded local industrialist, now deceased, Chris Kirubi, once boasted that he's probably the most expensively dressed dude in Kenya.
Just so you know, the handmade woolen suits of the man, who once said the only thing he's good at is making money, are bought from Italian fashion house, Brioni, whose clients include former American President George W Bush, property impresario Donald Trump and Prince Albert II of Monaco.
The head honchos of the 70-year-old couture house know Kirubi, their client for almost 30 years, in person. This makes it easier for DJ CK to buy the wool material...not just any wool, but one with between 150s and 180s spins, from England or America, before it is flown to Italy where Brioni Chief Master Tailor, Angelo Petrucci, has Kirubi's measurements.
Also read: https://www.standardmedia.co.ke/national/article/2001415873/kirubi-to-be-buried-on-saturday-in-thika
Just to put you into perspective of how much a Brioni suit costs, consider a Brioni 'Sale' has one 'blue slim-fit silk-jacquard tuxedo Jacket' going for Sh260,000 down from the normal Sh460,000, while a Brioni striped cotton and silk-blend Polo shirt will set you back Sh31,500.
Brioni suits represent money, power and success and one su misura (custom-made) Brioni suit, complete with the trademark 24-karat gold thread, oscillates between Sh840,000 and Sh2.3 million, according to Barron's magazine.
Kirubi once told Going Out Guide magazine that the challenge of wearing such pricey suits is the lack of suitable local dry cleaners. He often has no option but to accumulate them for dry cleaning services when he flies abroad!
The late businessman Chris Kirubi will be buried on Saturday, June 19 at his Thika Farm in Kiambu County, Capital FM reports. A funeral service is scheduled for Friday at the Faith Evangelistic Ministry Church in Karen, Nairobi starting at 11am.
Capital FM reports the billionaire will be laid to rest at 11am in a burial attended by family, friends and invited guests. The entrepreneur died aged 80 after a long illness.