Managing Director David Mukuha: How we turned Naivas Supermarket into multi-billion retail business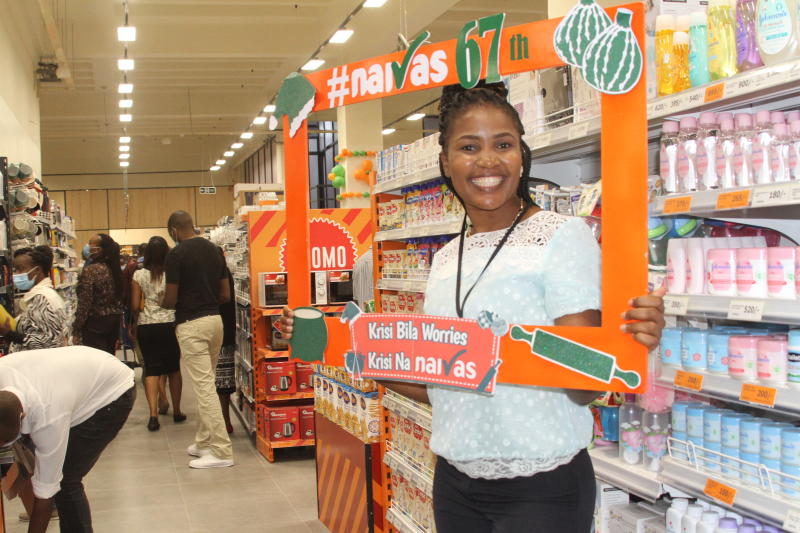 The Kenyan retail sector still looks like a poisoned chalice, the exit of industry behemoths Nakumatt, Uchumi and Tuskys from the pinnacle of the industry still hard for many to take. In their place, though, sits Naivas, which was grown into a multi-billion-shilling business by David Mukuha and his late brother Simon Gashwe. With a staggering 70 branches in Kenya, Naivas is now the biggest retail chain in Kenya's history.
While some of the powerhouses in the retail industry fell apart thanks to the owners' family disputes, Naivas has managed to remain afloat. Naivas Managing Director Mukuha told The Nairobian that selling a 30 per cent minority stake to a consortium of investors in 2019 and raising Sh6 billion capital was one of the best business decisions they ever took, and one that has not only helped the retailer remain steadfast amid turbulence in the industry, but also expand as much as it has.
Private Equity fund Amethis became the first external investor into Naivas, coming in alongside its partners DEG, MCB Equity Fund and International Finance Corporation. Mukuha said that the enlisting of the outsiders improved governance, and increased accountability and professionalism.
"The pioneers of this industry thought they knew everything when they started. They messed up because they did not have the proper guidelines," said Mukuha.
Naivas opened its first Nairobi branch along Ronald Ngala Street in 2001.
Bidco's Vimal Shah: We allow flexibility of ideas in the business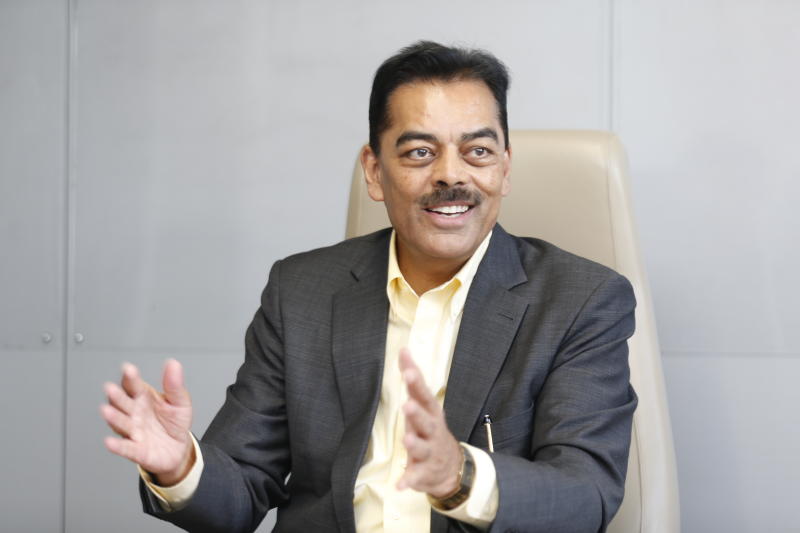 And at Bidco Africa, the family patriarch, Bhimji Depar, remains part of business. He is 88. He is not in a managerial, or directorship, role though. He has taken a more advanced role, as his sons will do at some stage. Unlike in many other family businesses where the founders might step aside at some point, Bidco's managers just step up.
This method works as Bidco in 2020 celebrated 35 years of existence, without any family wrangles that could be pointed out over the years.
The experience of the patriarch has been retained, and even when they reach retirement age, the founders' presence is still felt in the company.
This helps the younger people in business learn how to run operations in the company.
Vimal Shah, 60, is the current chairman of Bidco Africa, a manufacturer of fast-moving consumer goods.
"There are four levels in the business," says Shah, "and we can only step up to the higher one when we are ripe enough for it."
The four levels are operations, management, directorship, and shareholding.
"In the eventuality, you are a shareholder, and this is a level in which you could invest elsewhere. Here, you advise those below you. You have been there; seen it all."
That is where the eldest of the three men who started Bidco, Bhimji Depar, sits. That is where Shah is to sit once he is not a director anymore.
Operations are zero feet above the ground, he says, where, in a plane, you could pick out the dust on the runway. The management level is 5,000 feet, and the city buildings are well visible just below the plane. When you are a director, you are 10,000 feet up and the city could be picked out in its entirety from that vantage point.
"But at 30,000 feet, you have the whole country well in your view, and the city is just a point in it."
It is in directorship that Vimal's brother Tarun Shah also sits. Vimal's son, Soham Shah, is learning the ropes. It is this kind of mentorship and delegation that ensures that the family business remains steady and that the people coming into management have someone to hold their hands.
Vimal is not a believer in fixing himself to specific trades and remaining stuck there. Everyone should venture wide, as no one is limited, and anyone could do anything, and do it well, he says. He allows flexibility of ideas in the business, and listens, which allows everyone to feel part and parcel of decision making at the company, hence reducing chance of wrangles.
This is a man who believes that every company should aim to pull in the same direction, with every employee focused on the betterment of the company. It took Bidco little time to change from textile manufacturing to oil manufacturing. And to face regional giants, finally managing to get a foothold and create a market of their own.
"Every entrepreneur should be agile and able to shift into a new trade when, and if, necessary," Vimal says. The agility, flexibility, and ease to agree that they need to change tact when circumstances demand it has made Bidco an indefatigable force.
Hide your knickers
Hanging your underwear on a public clothesline makes them public property